Garage Rubbish Removal Melbourne
When it comes garage rubbish removal, garages are often used as storage spaces for various items, including old furniture, appliances, tools, and other unwanted items. Over time, this can lead to clutter and accumulation of rubbish, making it difficult to use the garage for its intended purpose. Fortunately, you don't have to tackle the mess alone. Whether you're planning a move or simply looking to clear up precious space, Go Easy Rubbish is here to get the job done right.  
At Go Easy Rubbish, garage rubbish removal is our specialty. We understand that garage clutter can be overwhelming, time-consuming, and physically demanding to clear out on your own. If you've got a garage full of unwanted junk, our cheap garage rubbish removal service is exactly what you need. We've helped hundreds of Melbourne homeowners and renters with garage and household rubbish clean outs, for a tidier, more organised, and functional home.
Don't put off your garage junk removal anymore anymore. We service all of metro Melbourne and for a limited time, you can book two days or more in advance and receive 10% off. Contact us today or enquire on 0432 644 510 to organise your garage rubbish removal today.
Garage Rubbish Removal & Garage Clean Outs Made Easy
At Go Easy Rubbish, we are a team of experienced, well-trained, and passionate professionals who take great pride in delivering top-notch garage rubbish removal services to our customers in Melbourne and the surrounding areas.
If your garage has become a cluttered labyrinth of unnecessary items (we've all been there), it can increase fire hazards, attract pests and take up much needed space. That's where we come in – from unwanted mattresses, real estate junk, renovation waste,  construction waste, and furniture removal, there is no job that is too difficult for our experienced team to tackle. 
Reasons Our Garage Rubbish Removal Service Is The Best In Melbourne:
Efficient & smooth same-day removal.
Incredibly affordable prices.
We prioritise your family's safety and productivity by removing hazardous items and materials from your home. 
We pride ourselves on responsible rubbish waste disposal, unlike many other waste removalists. Our service is more than just disposing of waste – it's about ensuring responsible and sustainable disposal practices that have minimal impact on the environment.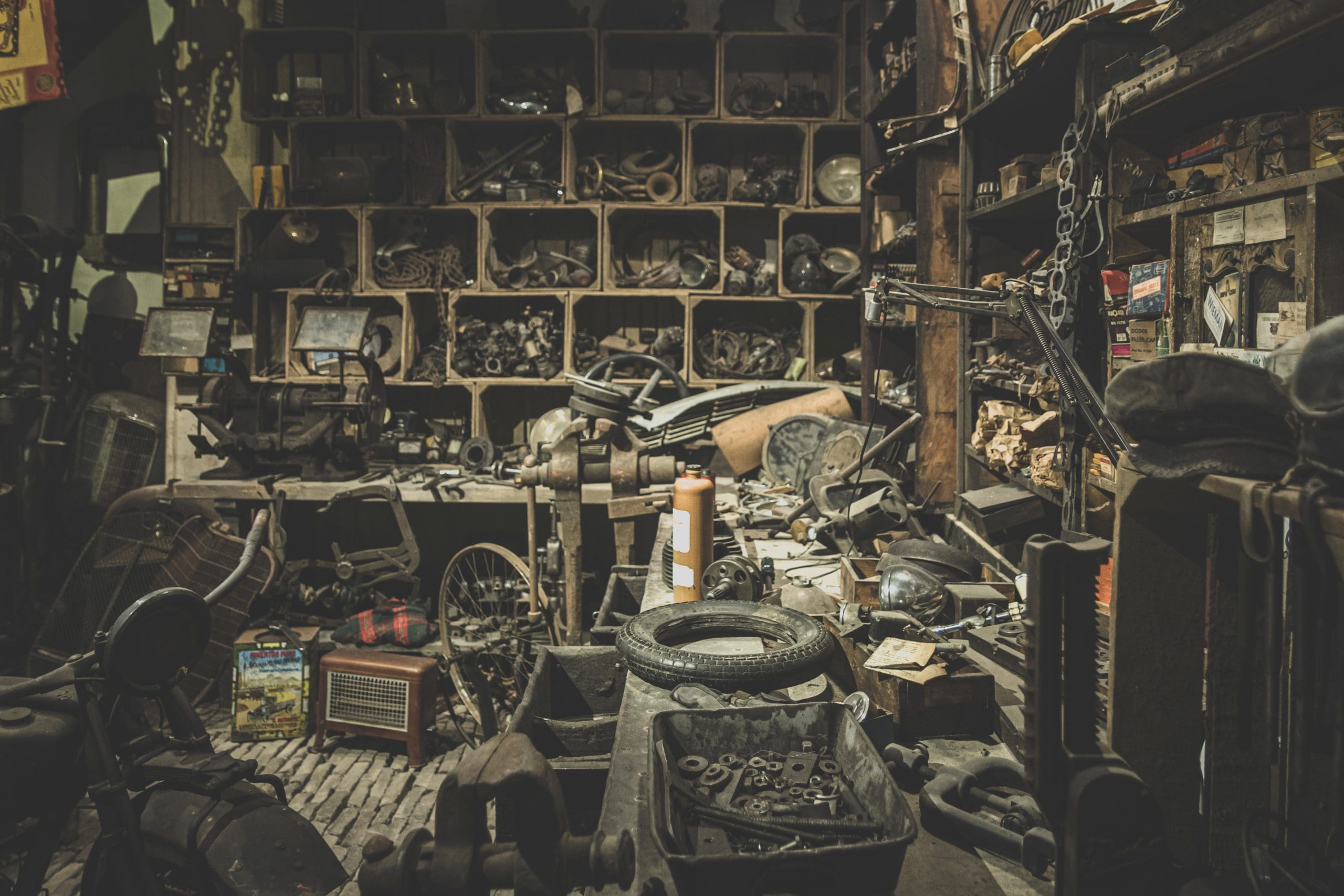 Why Go Easy Rubbish Removal?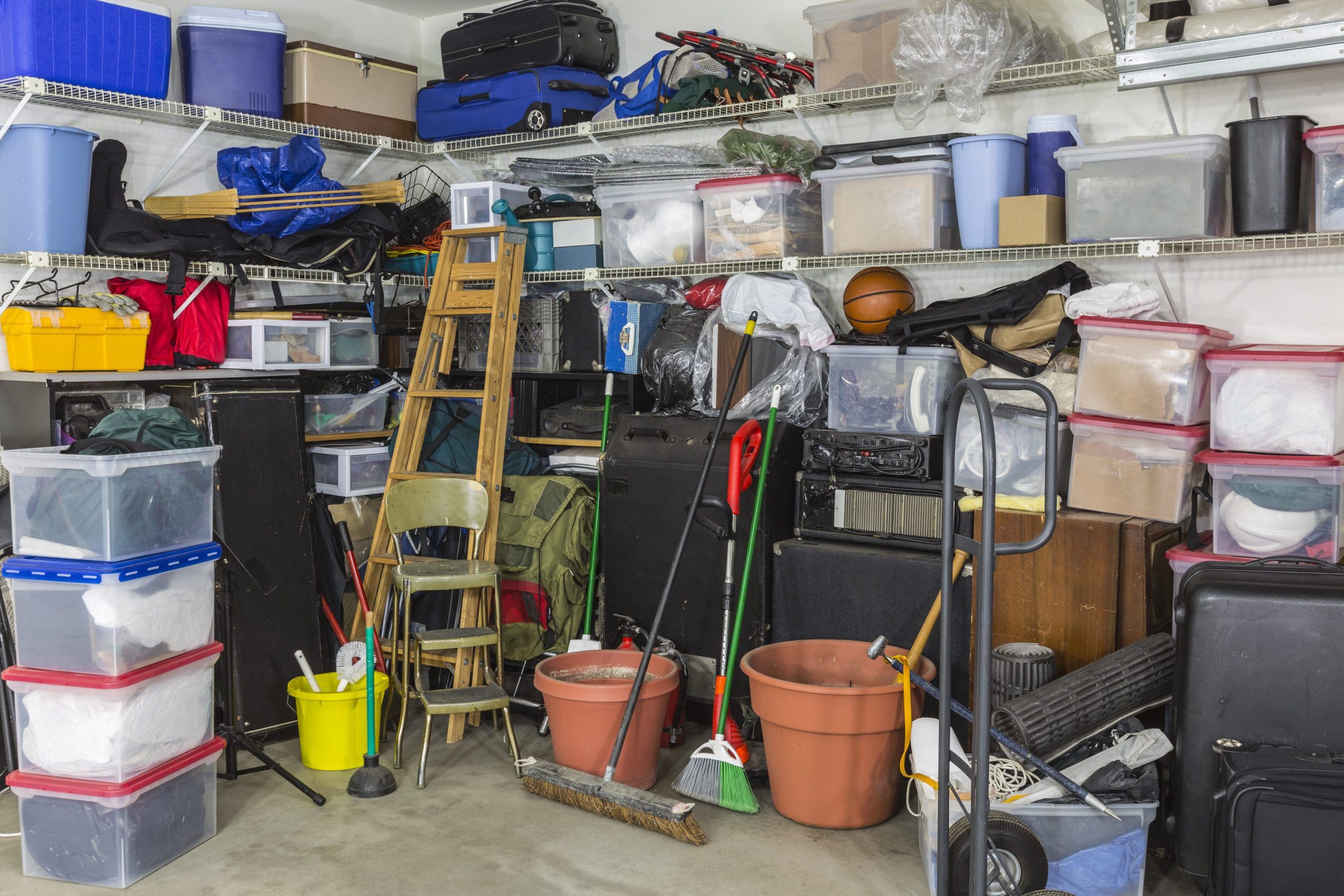 The Importance Of A Clean & Tidy Garage
Your home garage provides a secure and convenient location to store valuable items. However, in many cases, it's often the catch-all for items that don't have a designated space in your house.  It also has many practical benefits. Here are some reasons why you should prioritise and issue a garage clean outs service.
Safety: A cluttered garage can be a safety hazard for you, your family and your property.  By keeping your garage clean and tidy, you can prevent accidents and create a safer space for everyone.
More Space: One of the most significant advantages of a clean and tidy garage is that it provides more usable space. When your garage is filled with clutter, you don't have room for important items you may want to store. By decluttering and organising your garage, you can create more space and use it for things that truly matter.
Time-Saving: A cluttered garage can be a time-sink, making it take much longer to find what you need. By decluttering and organising your garage, you can save time and be more efficient. When everything has its place, you won't waste time searching for tools, sports equipment, or other items.
Cost Savings: When your garage is rid of unwanted rubbish and junk, you can avoid purchasing duplicate items. You can also prevent accidental damage to your vehicle or other precious items, which can save you precious dollars on repairs and replacements.
Thankfully, you don't have to tackle your garage clean outs alone because Go Easy Rubbish is here to help! 
Please note that we do not remove asbestos, medical sharps, used syringes, chemicals and other biohazards waste. 
Garage Clean Outs With An Environmental & Sustainability Focus
Many of the items stored in your garage may still be in good condition, and it's understandable to be hesitant to get rid of them. Fortunately, at Go Easy Rubbish, our team is committed to rubbish removal with an environmental and sustainability focus. When we collect items from your home garage, we sort them into different categories as we load our truck.
Then, we direct your waste to the appropriate recycling or disposal centres. This way, we can ensure that your items are disposed of in an environmentally friendly and responsible manner. Where possible, we also strive to donate items that are in good condition to those suffering from adversity and/or financial hardship.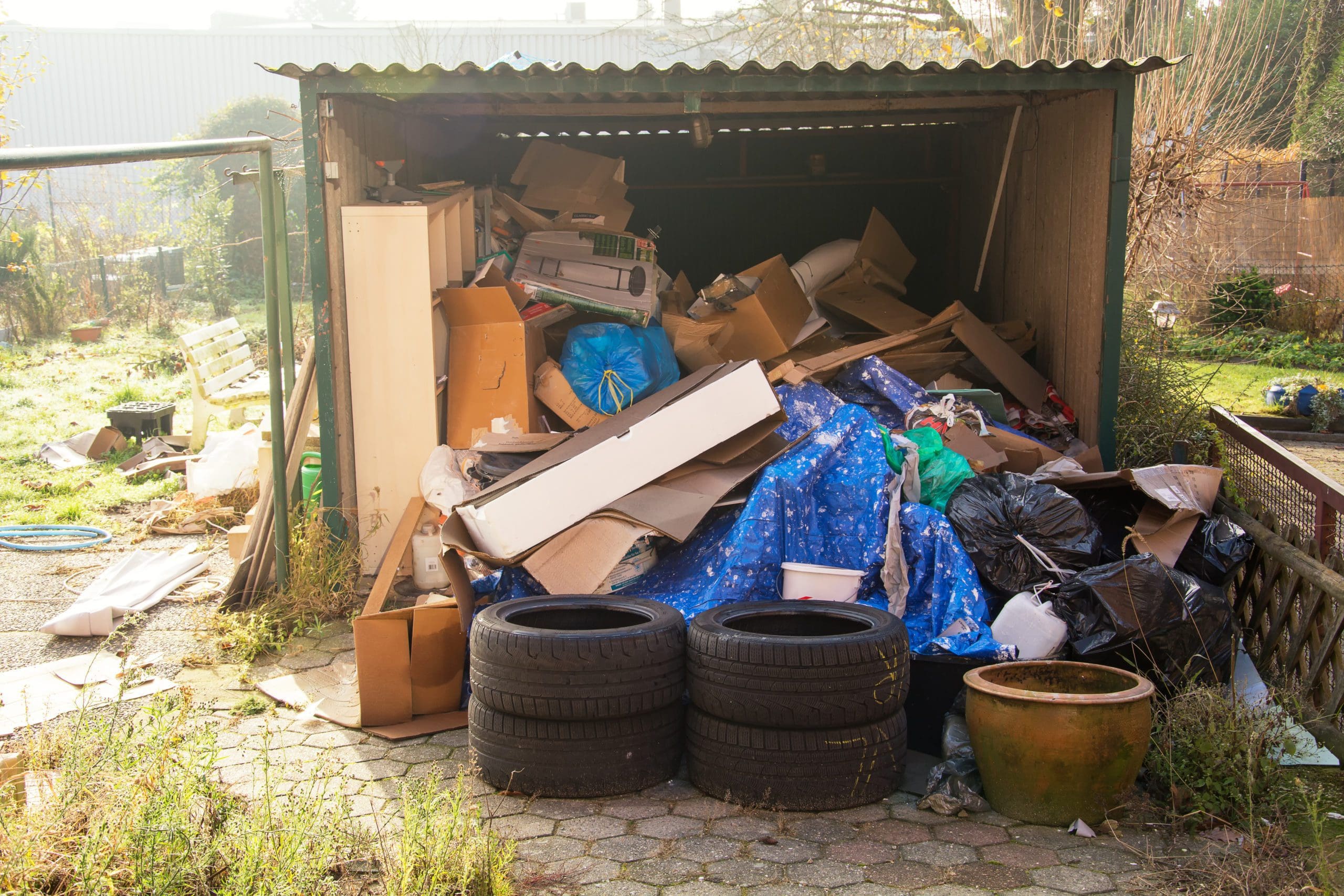 How Our Garage Rubbish Removal Service Works
Simply schedule your garage clean outs service by filling out our online enquiry form or by calling 0432 644 510.
When you contact us, we'll ask you a range of questions, detailing the rubbish services you require. Based on the information provided, we are then able to give an estimate. This is however dependent on a full assessment of the rubbish and waste on site, where we can then determine in full, the exact type of rubbish and volume that needs attention.
Once your removal has been booked and prior to arrival on site, we'll give you a quick call to confirm and assess the price and services required before commencing works.
Once you say the word, we'll haul your garage rubbish into our trucks and finish by tidying up the area. Plus, we will recycle and donate whatever we can, whenever possible. That's all there is to it! Now, you can sit back, relax and enjoy your clean and tidy garage space.
Why Choose Go Easy For Your Garage Rubbish Removal?
When you call Go Easy Rubbish Removal, you know you'll be receiving outstanding service and exceptional customer care. We pride ourselves on efficiency, ensuring quick garage clean outs are completed for your peace of mind. Our team of experienced professionals understand the importance of a clean and clutter-free garage, and we're committed to helping you reclaim your space.
We offer flexible scheduling options to accommodate your busy schedule, and our competitive pricing ensures that you're getting the best value for your money. 
We provide wide-ranging services across Metropolitan Melbourne (including suburb locations but not limited to South Melbourne, Toorak, and Doncaster).
Either enquire today or call us on 0432 644 510 or fill out the enquiry form now and we'll get the process started as soon as possible.