If you are searching for an exceptional Toorak rubbish removal company, that could remove your unwanted junk in the most efficient way possible. Rest assured, Go Easy Rubbish Removal is here and more than happy to help. We are proud to offer our comprehensive services to the residents of Toorak. We provide quick and easy same-day rubbish removal in Toorak and other surrounding suburbs. By handling all types of jobs, big or small, to be your first and foremost solution to rubbish removal in Toorak. To find out more about Go Easy and what we can do for you, contact us here or call us on 0432 644 510.
We understand the removal of rubbish or undesirable clutter can be physically taxing but also a burden on the mind. At Go Easy, we ensure your residential or commercial property is left in pristine condition upon completion, as we pride ourselves on going exceeding expectations. Once rubbish removal has taken place, we purposely dispose of and recycle your rubbish appropriately to reduce our overall carbon footprint. Furthermore, our services are both affordable and accessible to the neighbourhood and suburbs of Toorak. 
For a Toorak rubbish removal company, you can trust us for our experienced expertise and high-quality work to create a memorable experience to look back upon. At Go Easy Rubbish Removal we are ready to be of service, so, grab a quote today.
Keeping Toorak Clean As Your Toorak Rubbish Removal Company
The suburb of Toorak is 2980 km2 of lovely clean streets, lush greenery, modern apartments, and luxurious mansions. A sparkling suburb full of spirit and exquisite scenery, that is home to a wide variety of individuals who truly value the vibrant lifestyle Toorak has to offer. Now, imagine if that lovely suburban imagery was ruined by the overflow of rubbish, left on the nature strip, tall piles of unwanted materials gathering together or overwhelmingly cluttered space filling up your home.
Go Easy Rubbish Removal believes that people should be proud of their suburb, and part of taking pride in where you live is helping to keep it clean. Toorak is one of our favourite areas to clear up. It's always so satisfying clearing out areas of scruffiness and restore Toorak to its beautiful, clean self. However, the mess is often so much more than just some occasional litter or a bin that hasn't been used properly. Sometimes the mess is the towers of garbage left in our homes or office complexes. Hard rubbish pickups can take days to organise, and in the meantime, that rubbish pile can be a gigantic eye sore. 
That's where Go Easy is different. As the premier Toorak rubbish removal company, our service is impeccable, not only do we provide same-day rubbish removal and take away all rubbish from where we've been called. But, unlike many other companies, we clean up after ourselves. We think that when you call a Toorak rubbish removal company, you're not looking to trade one mess for a slightly less prominent mess. Our goal is to respect and leave our work sites as though no one was ever there like the rubbish just got up and walked away.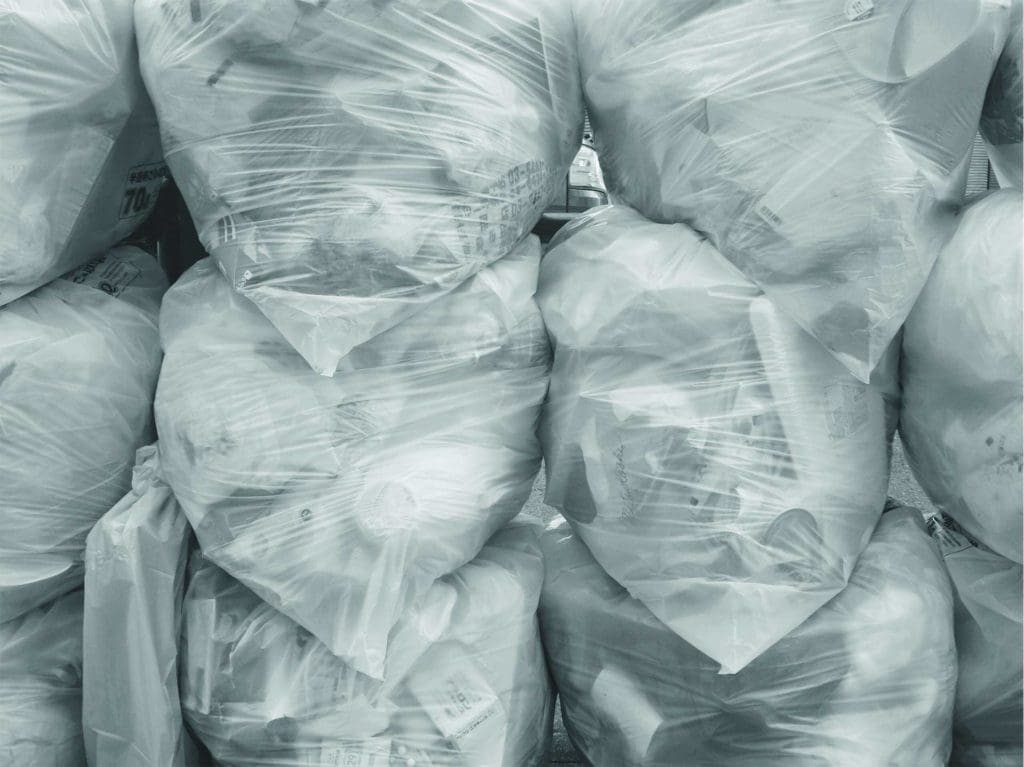 Why Go Easy Rubbish Removal?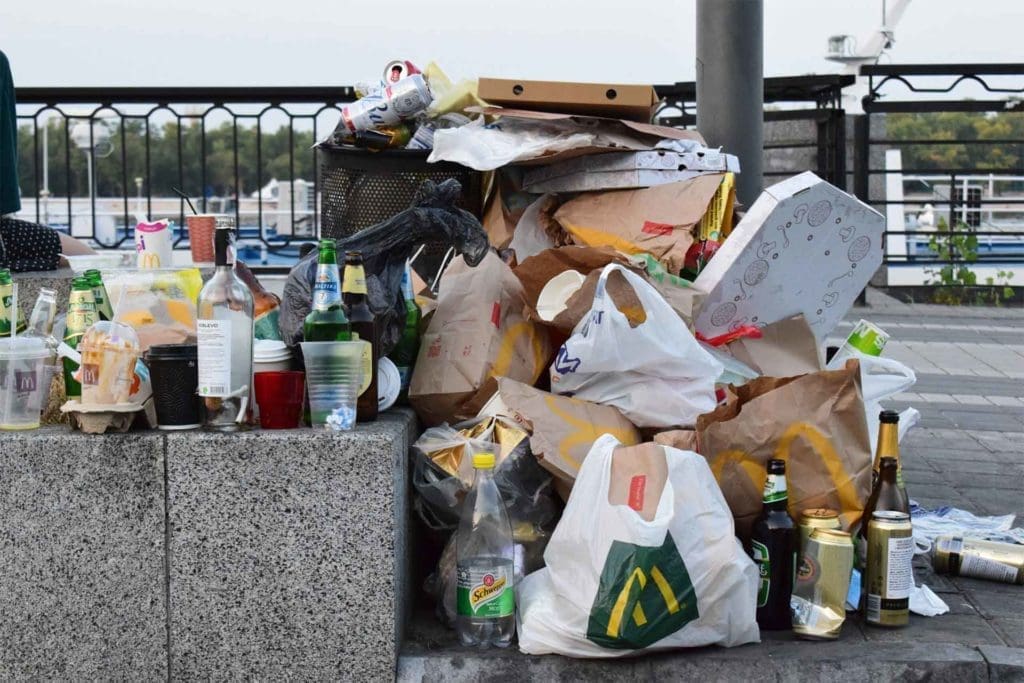 Our Recycling Efforts & Environmental Sustainability For Toorak Rubbish Removal
Have you ever considered going the extra mile with recycling your unwanted rubbish and helping the environment? We practise fully sustainable rubbish removal, conscientiously transporting rubbish and recycling separately at Go Easy Rubbish Removal. When the rubbish arrives back at our site, we painstakingly ensure that every last scrap is sorted into its appropriate disposal method. This allows us to make sure that recycling is sent to the appropriate channels within a nominated facility, and that rubbish is disposed of ethically and safely.
Ethics and environmentalism are at the heart of what Go Easy is all about. We don't just want to keep our beloved city as clean as we can, but we want to protect our beautiful planet too. We're not just throwing stuff into the landfill. As your chosen Toorak Rubbish Removal company, our staff are trained not just in the removal of rubbish, but in the management and handling of various kinds of waste and how to dispose of them in a way that doesn't damage properties, suburbs and our ecosystems.
Professional & Same-day Rubbish Removal In Toorak
Our team is professionally trained and takes the utmost care and pride in removing rubbish. When we remove a mess we're not there to cause extra problems. Our approach is methodical and careful not to disturb you, your property or the surrounding area as much as possible. We are considerate to your personal space and clean after ourselves making sure that we've not just traded one mess for another.
As your preferred Toorak rubbish removal company, we provide same-day rubbish removal as we understand that scheduled time constraints can be an issue for our patrons. At Go Easy, we want our rubbish removal experience for you to be hassle-free and a smooth process.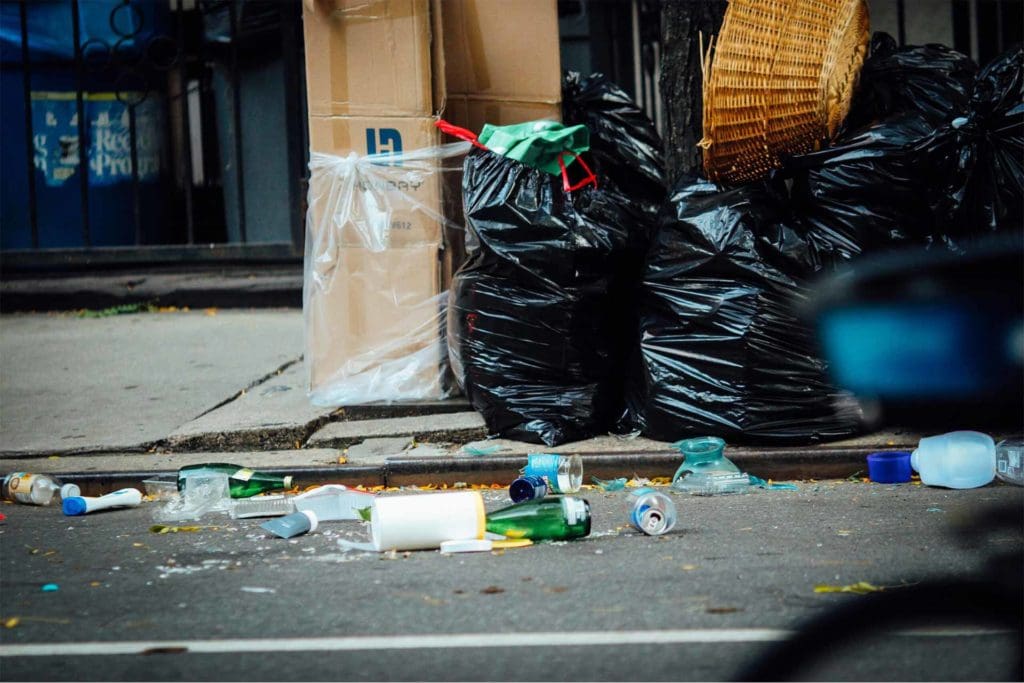 Our Wide-Ranging Removal Services
Go Easy Rubbish Removal offers various services for your Toorak property or complex. From the simple removal of household waste to the heaviness and scale of furniture and mattress objects. We can also take away biodegradable materials such as food waste and green waste, along with materials within industrial sites specifically, renovation junk and construction waste. See our range of services for a comprehensive list of what we do, as well as details on our process, and how to book our services.
Still, have further enquiries in regards to your situation or want to know more about us as a Toorak rubbish removal company? Give us a call today for a free, no-obligation quote!
Please note that we do not remove asbestos, medical sharps, used syringes, chemicals and other biohazards waste. 
Prominent Rubbish Removal For Toorak And Surrounding Suburbs
If you are searching for Toorak rubbish removal, Go Easy is the solution to all of your rubbish removal needs. We are openly communicative and transparent to your concerns and enquiries, whilst going beyond expectations for each and every job we service. We ensure all of your rubbish is taken away in the fastest way possible, to help ease your mind from stress and worry. Provided we have your permission and access to your home, our services can take place without you being onsite. Leaving you to be free for more important activities or providing you with some relief from your busy schedule. Our years of expertise will highlight our high standard of work and leave you feeling amazed. 
Furthermore, we not only assume full responsibility for our work according to our contract, but we also have a strict work ethic that we all fully adhere to. We aren't just your run-of-the-mill rubbish guys. We're passionate about fulfilling all of your rubbish removal needs, keeping the suburb of Toorak clean, and reducing our carbon footprint to the best of our abilities. Our services are efficient, and affordable to keep your suburb clean. We believe everyone should be proud of where they came from and that when a suburb looks its best then the people in it will feel their best too. Additionally, we are currently offering a 10% discount for bookings made two days in advance. 
Not in Toorak or its surrounding suburbs such as Prahran, South Yarra or Richmond? That's no problem. We service all of metropolitan Melbourne! More importantly, we love what we do, we understand how our work affects others, and we are true professionals. Contact us today to work out what we can do for you and for all of your rubbish removal needs!