Enjoy 10% off advanced bookings*
Melbourne's Best Green & Garden Waste Removal Company
We know that it's easy to get carried away with gardening. Extravagant DIY landscaping projects can leave a lot of green waste lying around. Additionally, the other side of the coin is not maintaining it regularly, meaning that when it does come time to do the lawn or trim some hedges the green waste can pile up, literally.
Go Easy Rubbish Removal provides convenient and comprehensive green waste removal services in Melbourne to ensure your garden isn't tainted by loose twigs or grass cuttings. No matter the size of the green waste, our team will come out to you and handle your green rubbish removal services. It's quick, it's cheap. It's easy.
When speaking with our customers, they often say that the benefits of contracting a professional green waste rubbish removal company are:
Save time on multiple trips to waste collection centres.
Be assured that your waste is ethically removed.
Reduce your environmental footprint.
Reduce the risk of injury.
Declutter your living or working areas.
So, give us a call today on 0432 644 510 or fill out the enquiry form to find out why we're rated on of Melbourne's best green waste removal companies.
Same Day Garden Waste Removal Services
Sometimes the green waste bin provided by the council isn't big enough for large-scale garden projects or maintenance, especially if you'd prefer not to leave extra waste lying around the yard. We wouldn't blame you. That's where Go Easy Rubbish Removal comes in. Our team has expert experience with garden rubbish removal from a variety of property types and has established an efficient method for cutting and organising all types of garden waste to keep your costs down.
Some of the most common unwanted garden waste items we collect include:
Removing branches and twigs from your garden is quite a common item we're often asked to dispose of. So no sweat, we'll break them down and take them off your hands without a fuss.
While we won't be cutting your grass or laying your turf down for you, we'll happily dispose of any leftover grass clippings or unwanted turf. No matter the amount, we'll be there.
Larger landscaping projects are bound to create big piles of dirt and soil. Take a picture and let us know where you're located and we'll be able to give you a no-obligation estimate.
Hanging planters, garden boxes, flowers and shrubberies. If you're recently pulled some plants and trees from their roots, we'll happily take them off your hands and find a new home.
It's fascinating how much general garden waste you can accumulate when landscaping. Let us know what you have and how much and we'll be there in a jiffy to remove the waste.
If your landscaping project coincides with some renovation works, let us take care of your scrap metals, construction materials and renovation waste whilst we're clearing your garden.
It's quite common for construction waste to fall in line with a gardening and landscaping project. Allow our experts to whisk away your construction materials for ethical disposal in Victoria.
Some trash talk from our customers
Tessa Walsh
8 September 2023
Great service, quick communication and provided requested services immediately. Would recommend and use again.
Kirsty Wills
7 September 2023
Super quick and easy to arrange. Great service
Loretta Houghton
6 September 2023
Excellent friendly service - reasonable prices - great communication - I will use again
Joanne Chee
5 September 2023
Alex and his team was quick to respond to my Enquiry and got the job done within the same day. They are extremely pleasant people to work with and will definitely recommend their services.
CrizzyCrazy
5 September 2023
They arrived same day and were in and out in under 10 minutes! Super friendly and on time. Highly recommend.
Lee Waller
4 September 2023
Alex and colleague did a great job . I highly recommend the services they provide, I will definitely see them again. 10 our of 10 boys thank you
Kim Wheatley
3 September 2023
Go Easy Rubbish Removal answered my query promptly and were flexible with booking. Thomas and Coksim were punctual and efficient, working hard to manage our huge clean up which included large, heavy items from 2 storeys. These guys provided friendly, courteous and professional service at all times ; we could not have been happier. Thankyou for making our stressful job easier.
Beckie Jolley
27 August 2023
Outstanding service! Fast, friendly & exceeded expectation after a disappointing last minute cancellation. Highly recommended A+ service
Simon von Saldern
26 August 2023
Fast, efficient and good value. Highly recommended
Cristina Monardo
25 August 2023
Alex was fantastic!👍
How to get your garden rubbish removed in Melbourne
After a big landscaping or gardening project, the last thing you want to have to worry about is how to ethically dispose of your leftover waste. So, to make life really simple, we ensure that our garden rubbish removal services put less strain on you and more strain on us. All you have to do is make the phone call and we will handle the rest. Here's how to quickly remove your green waste without fuss.
To get your garden waste removed quickly in Melbourne, follow these 4 simple steps:
Step 1 - Enquire online via our website.
To start the process, simply call us on 0432 644 510 or enquire via the contact form below to speak with our rubbish removal experts.
Step 2 - Send us pictures for a free quote.
To help us accurately quote the job, send us pictures or a description of what rubbish you need removing and we will provide an estimate.
Step 3 - Book a collection time that suits you.
Once you have approved the quote, arrange a collection time with our garbage removal experts that suits you. We are flexible, so just ask!
Once the quote and collection time is approved, we will come and collect your rubbish and take it off your hands. It's a simple as that.
It's quite incredible how quickly garden waste can deteriorate the overall aesthetics of your property. Whilst the finished landscaping project looks beautiful, the left over waste is a bit of an eyesore . But don't worry, that's why companies like Go Easy exist.
Browse through some of our before and after photos from previous projects in Victoria: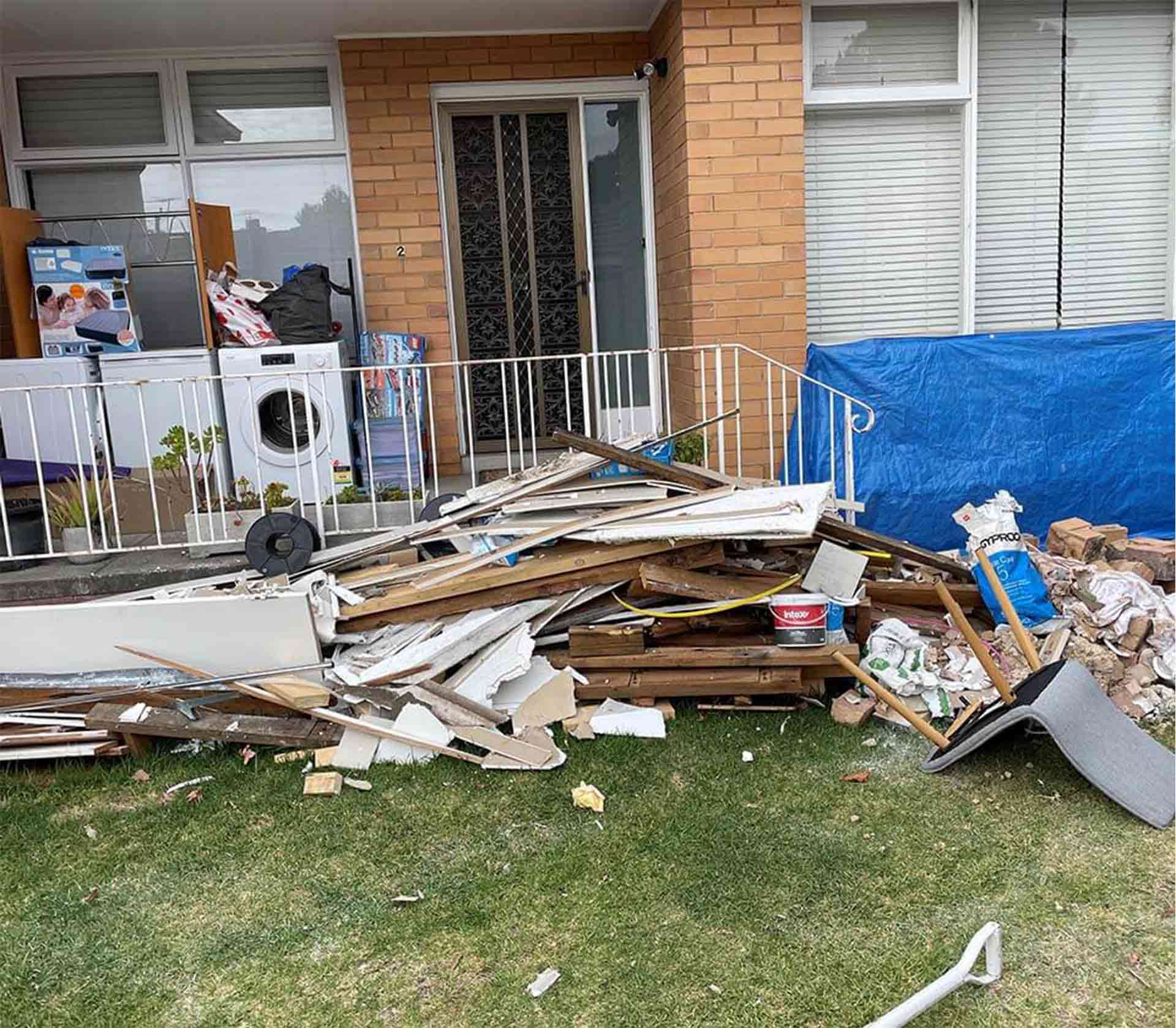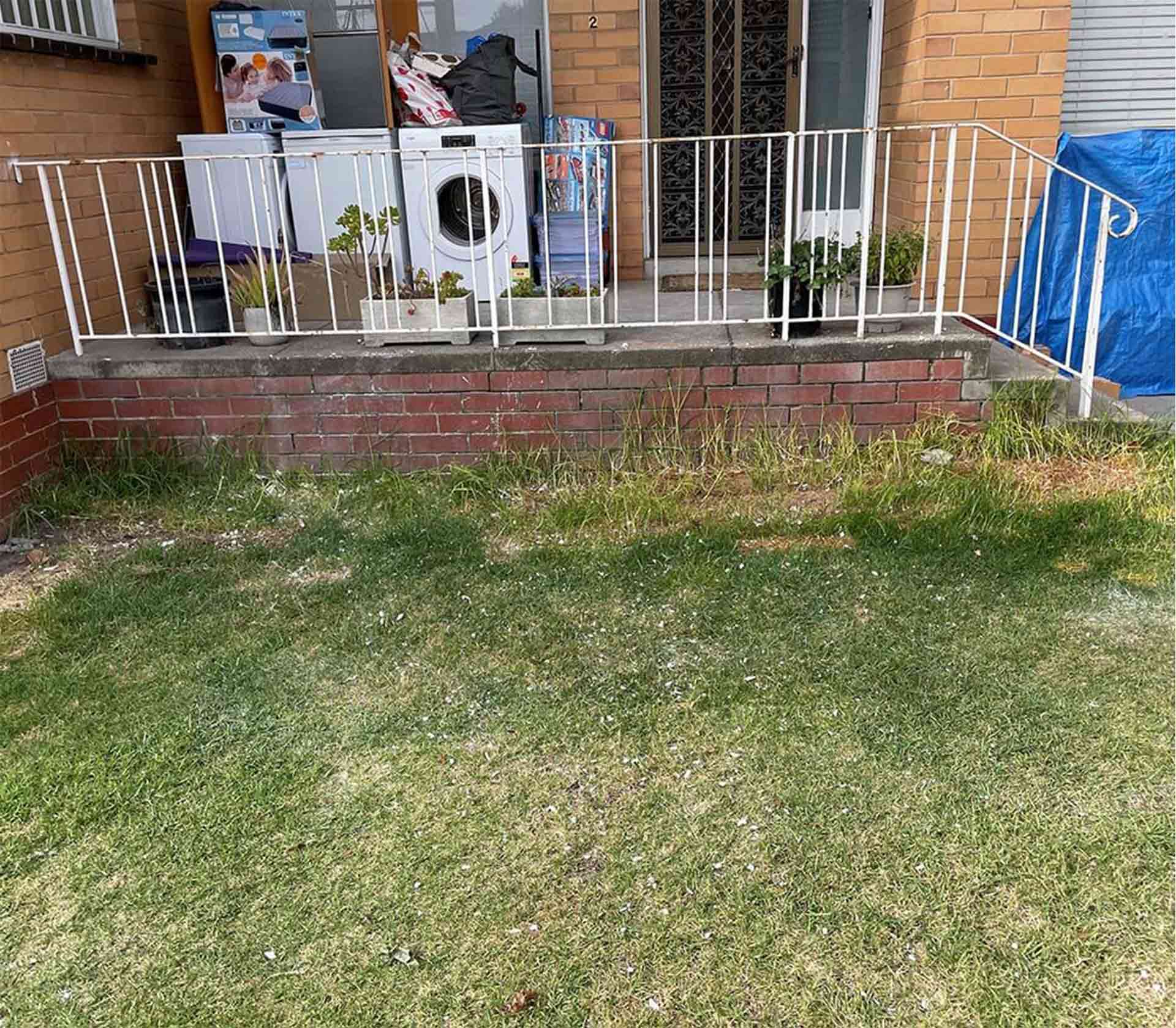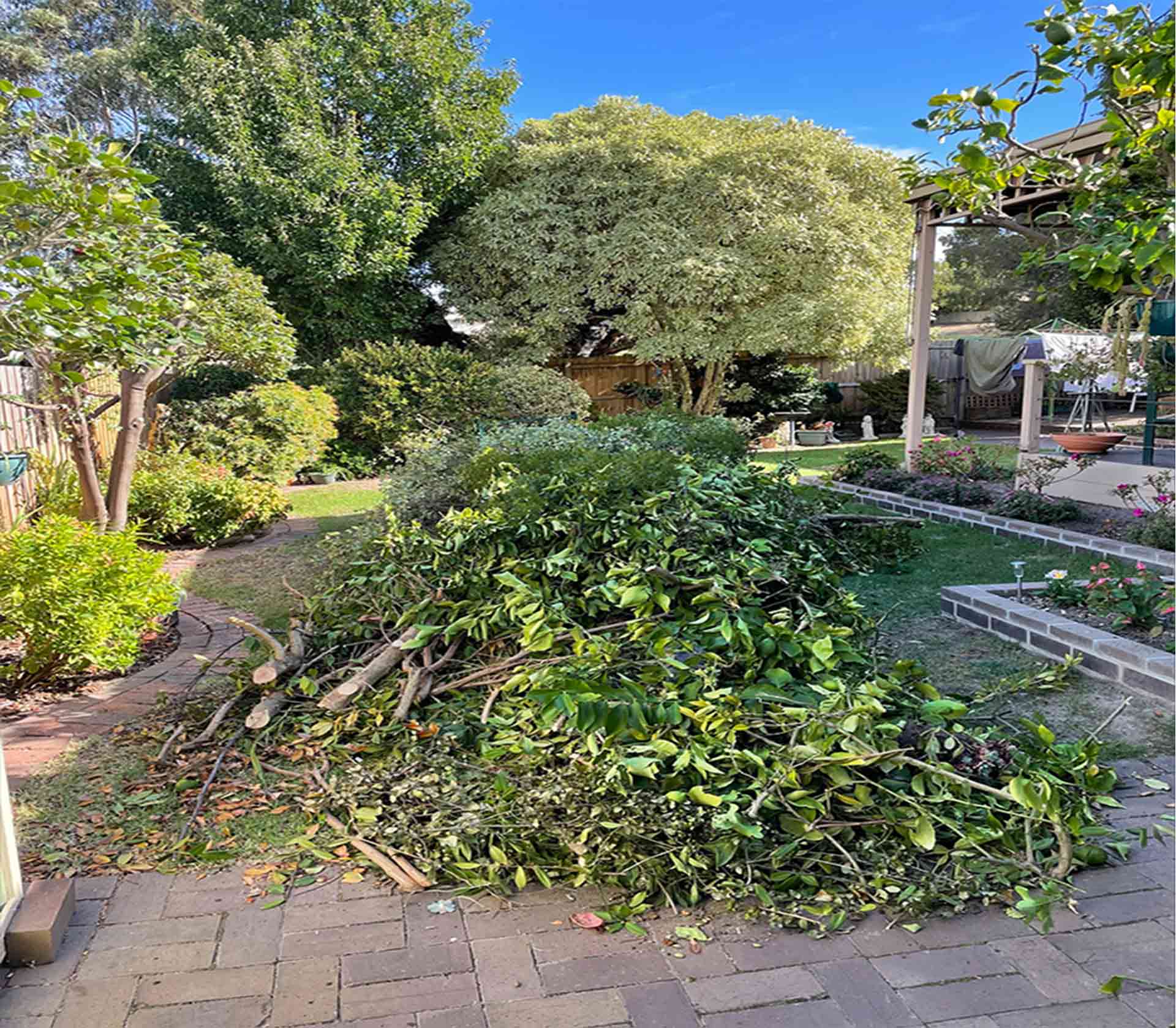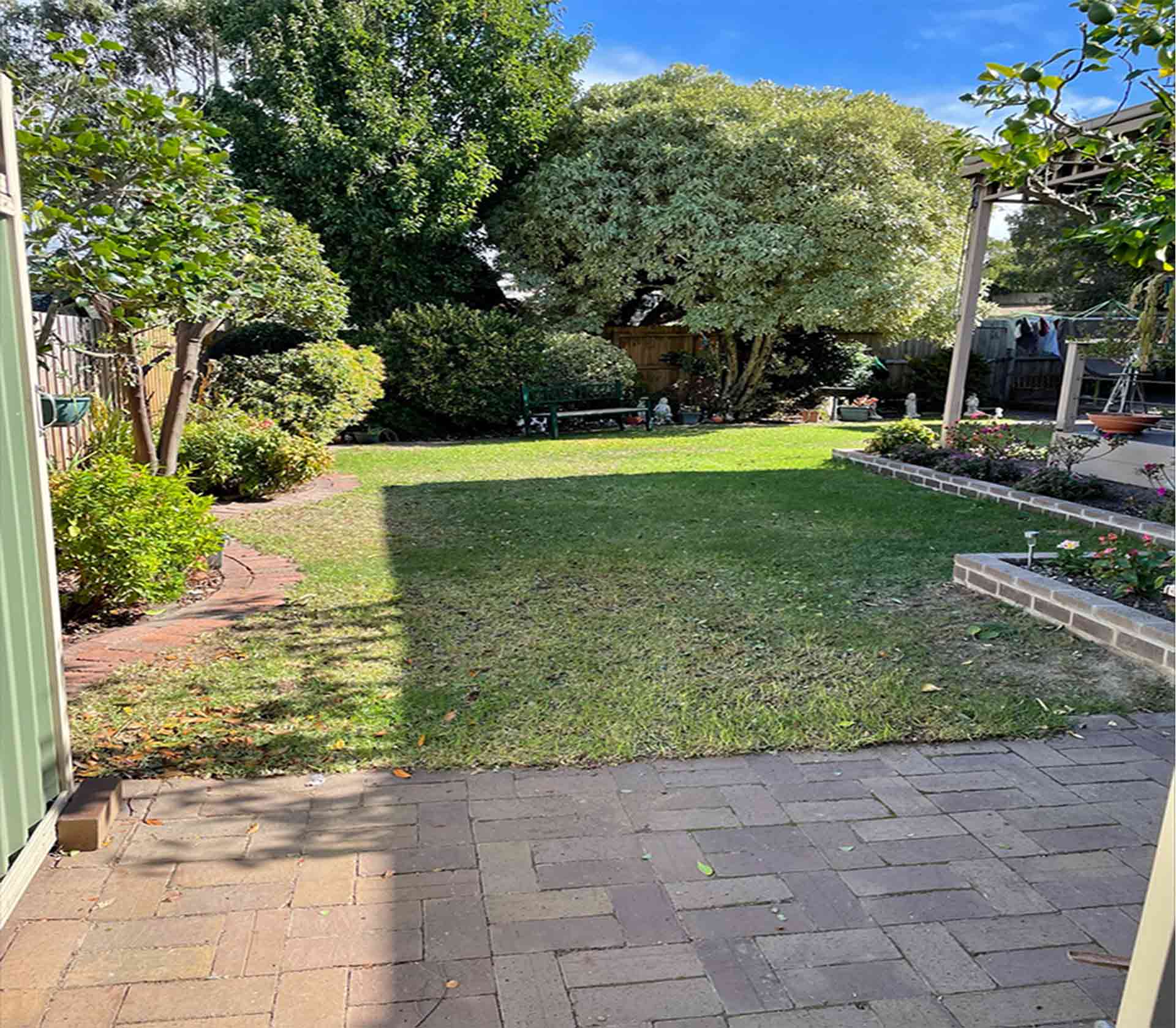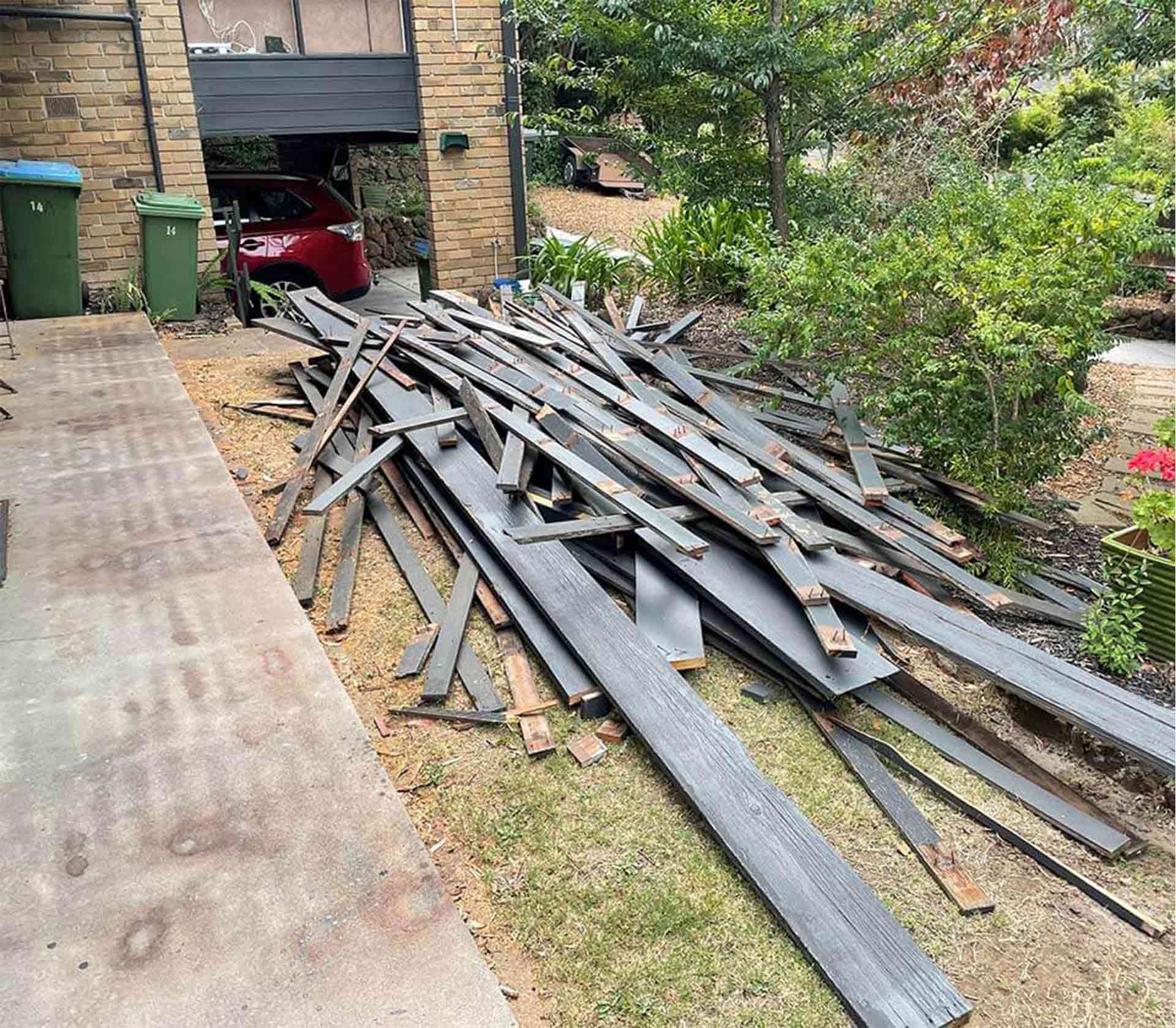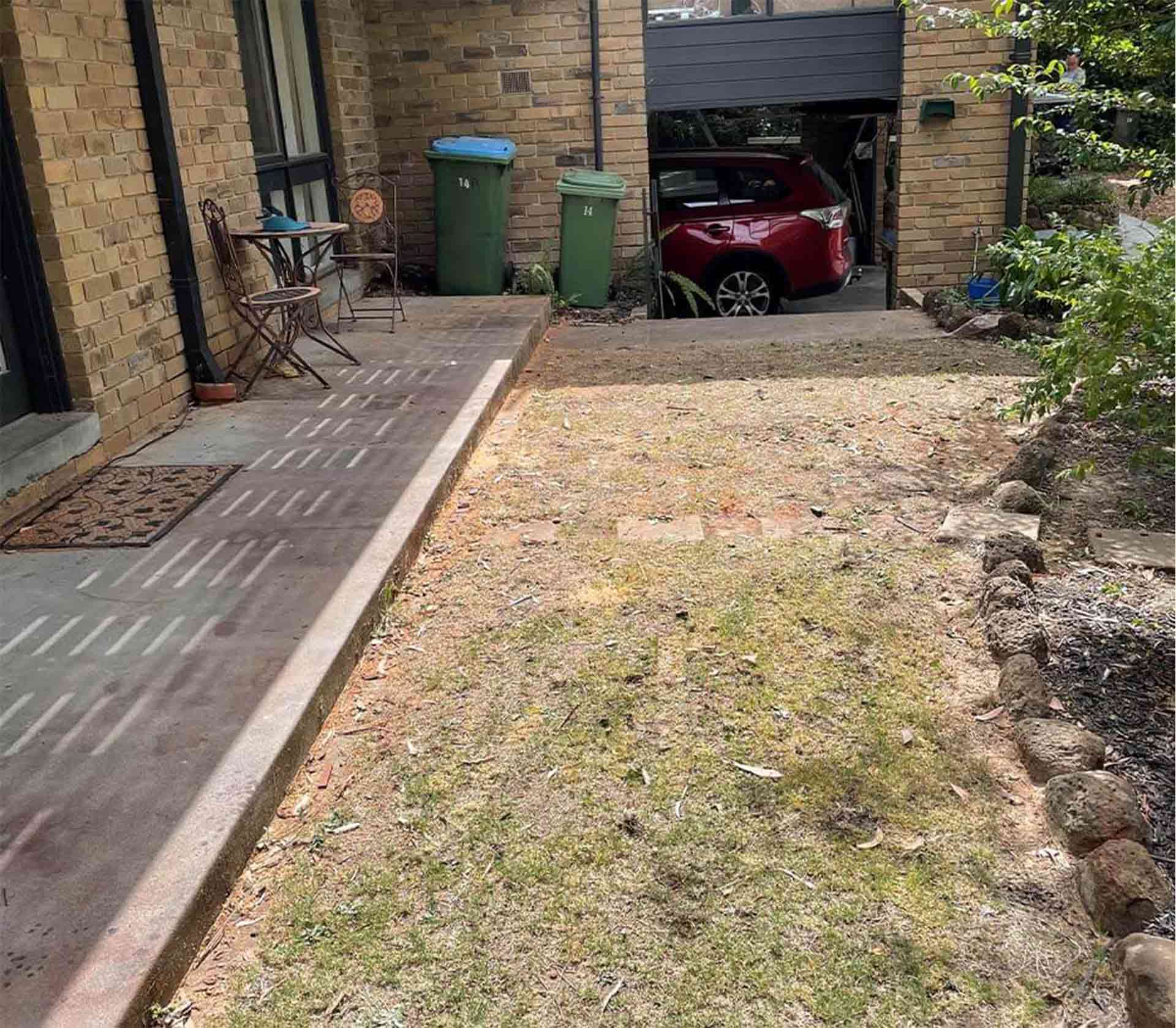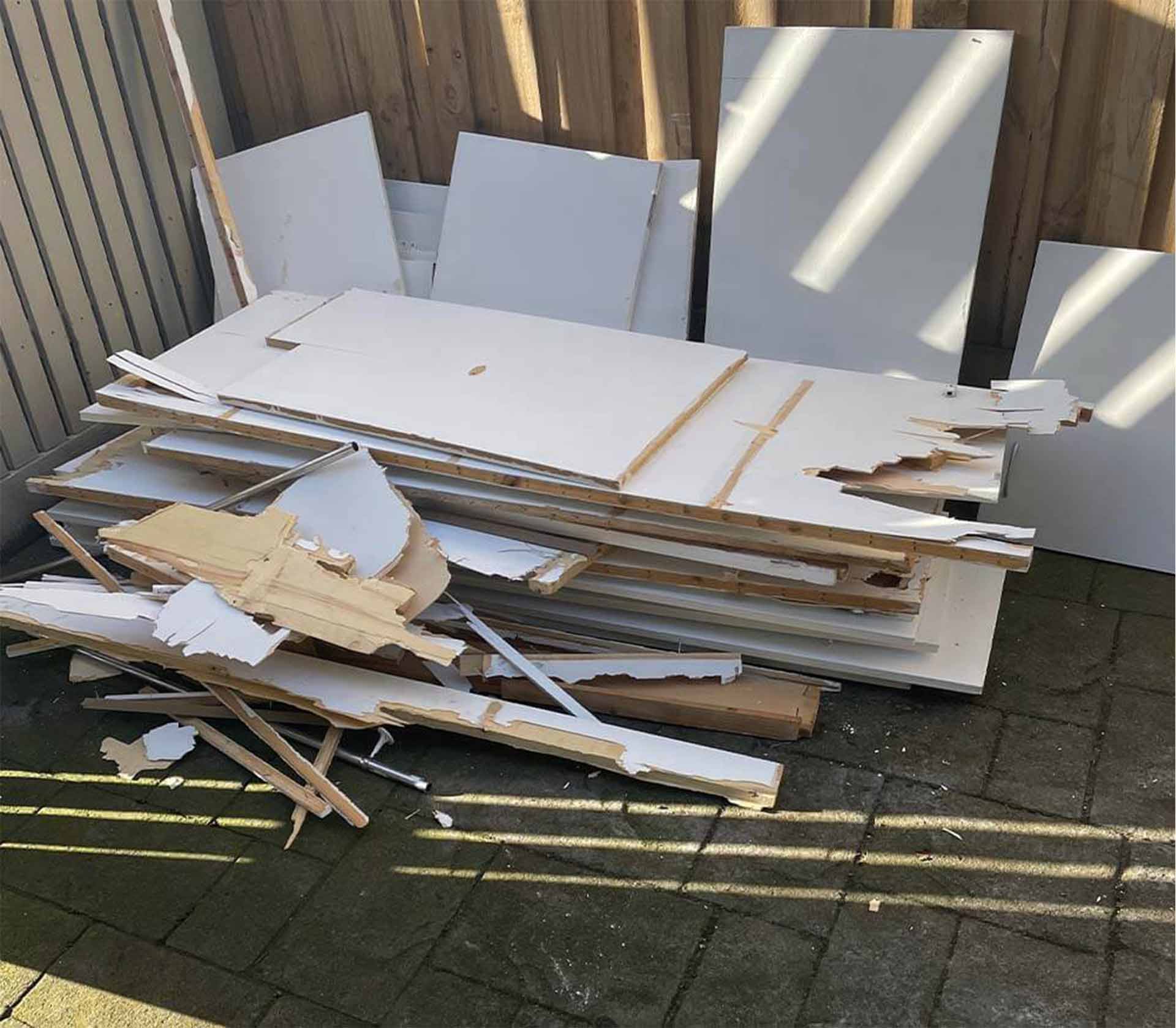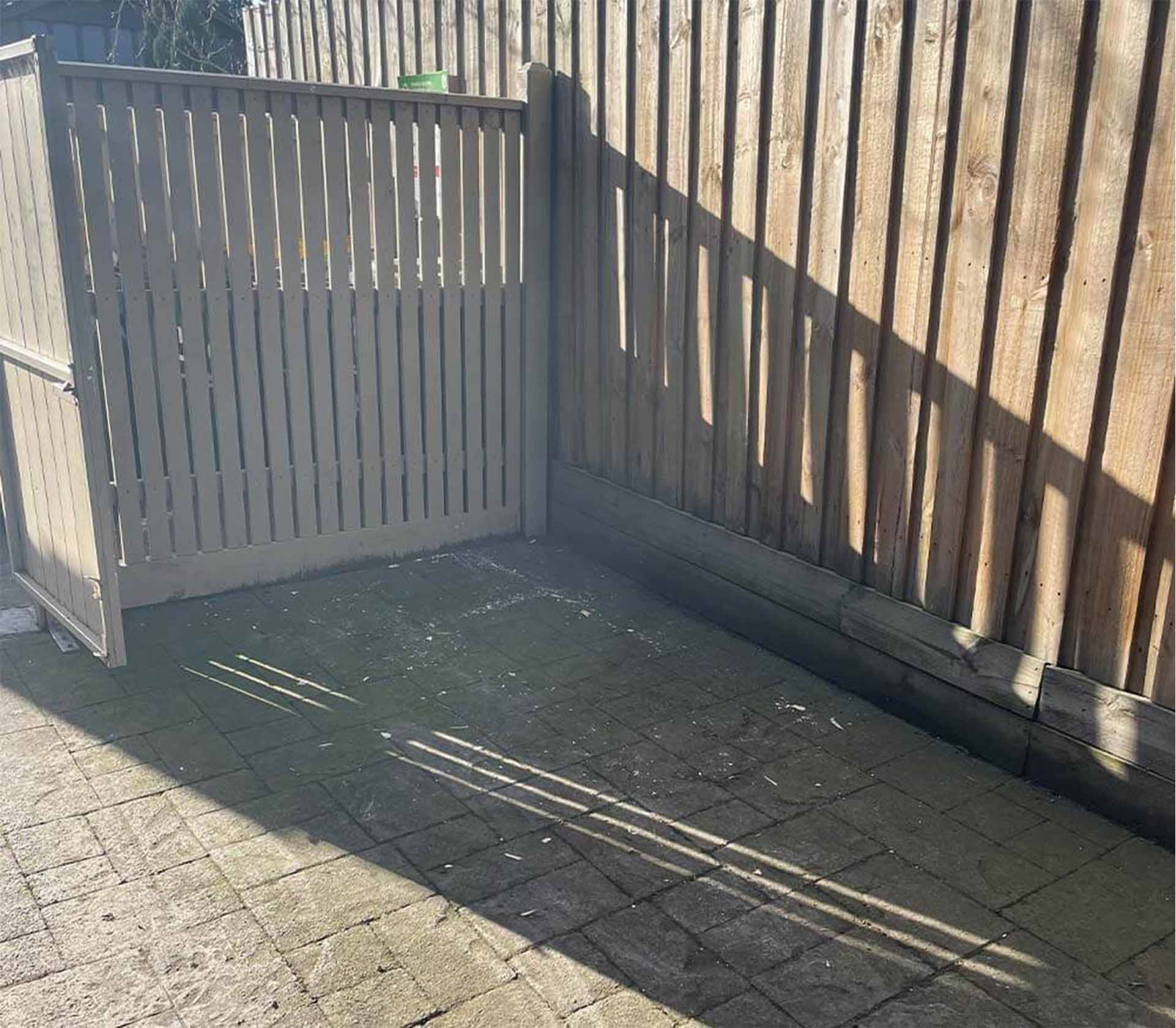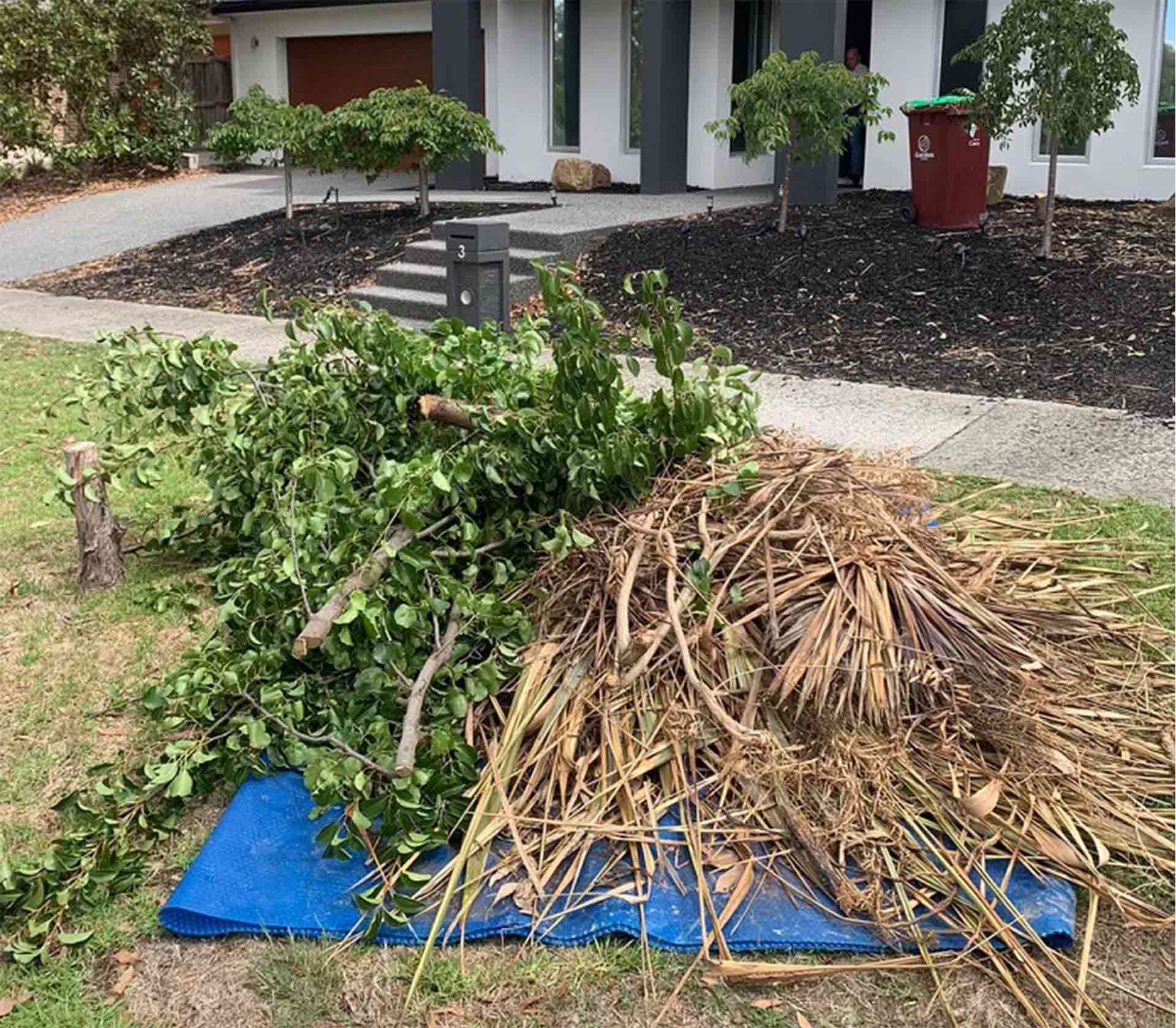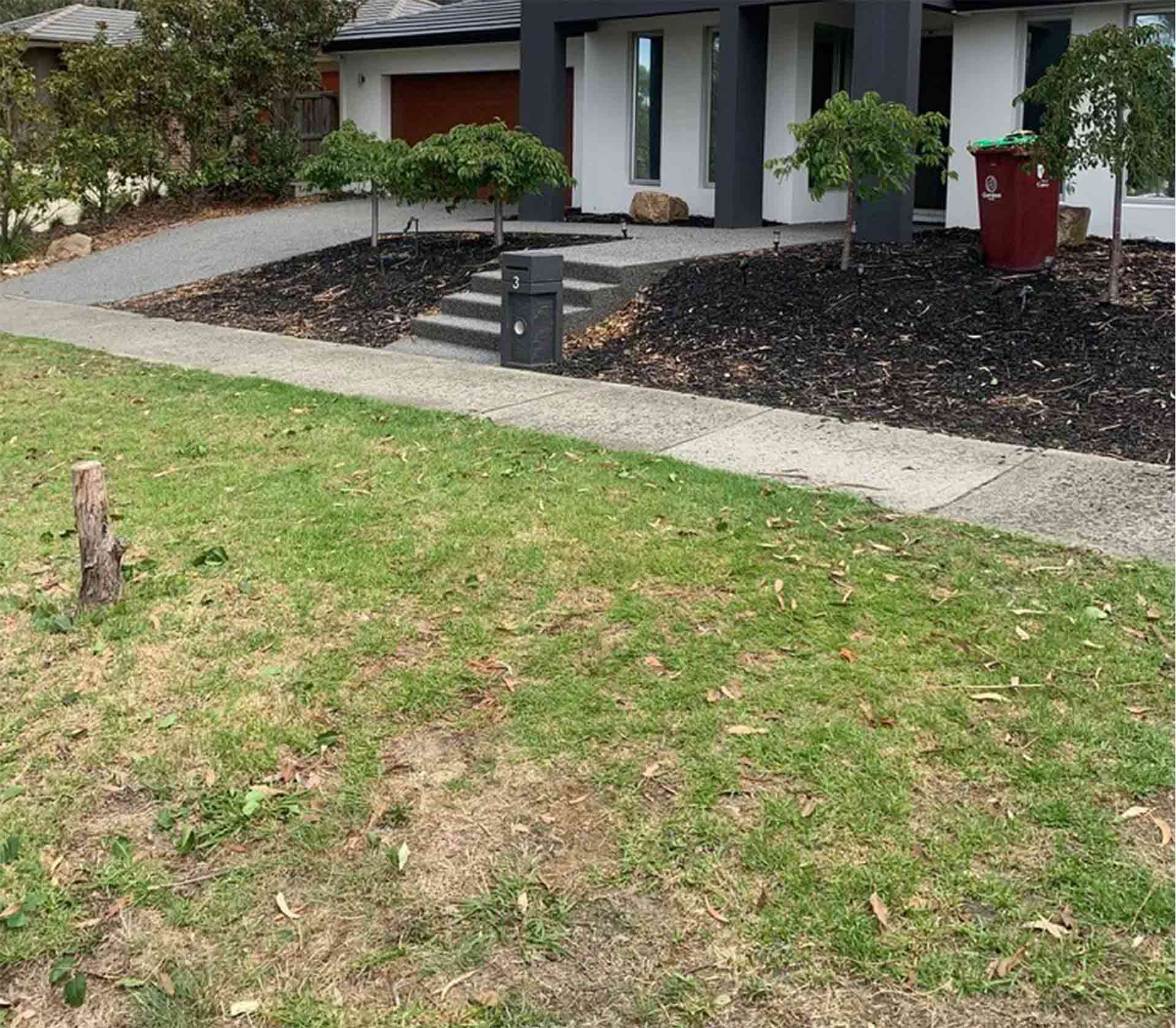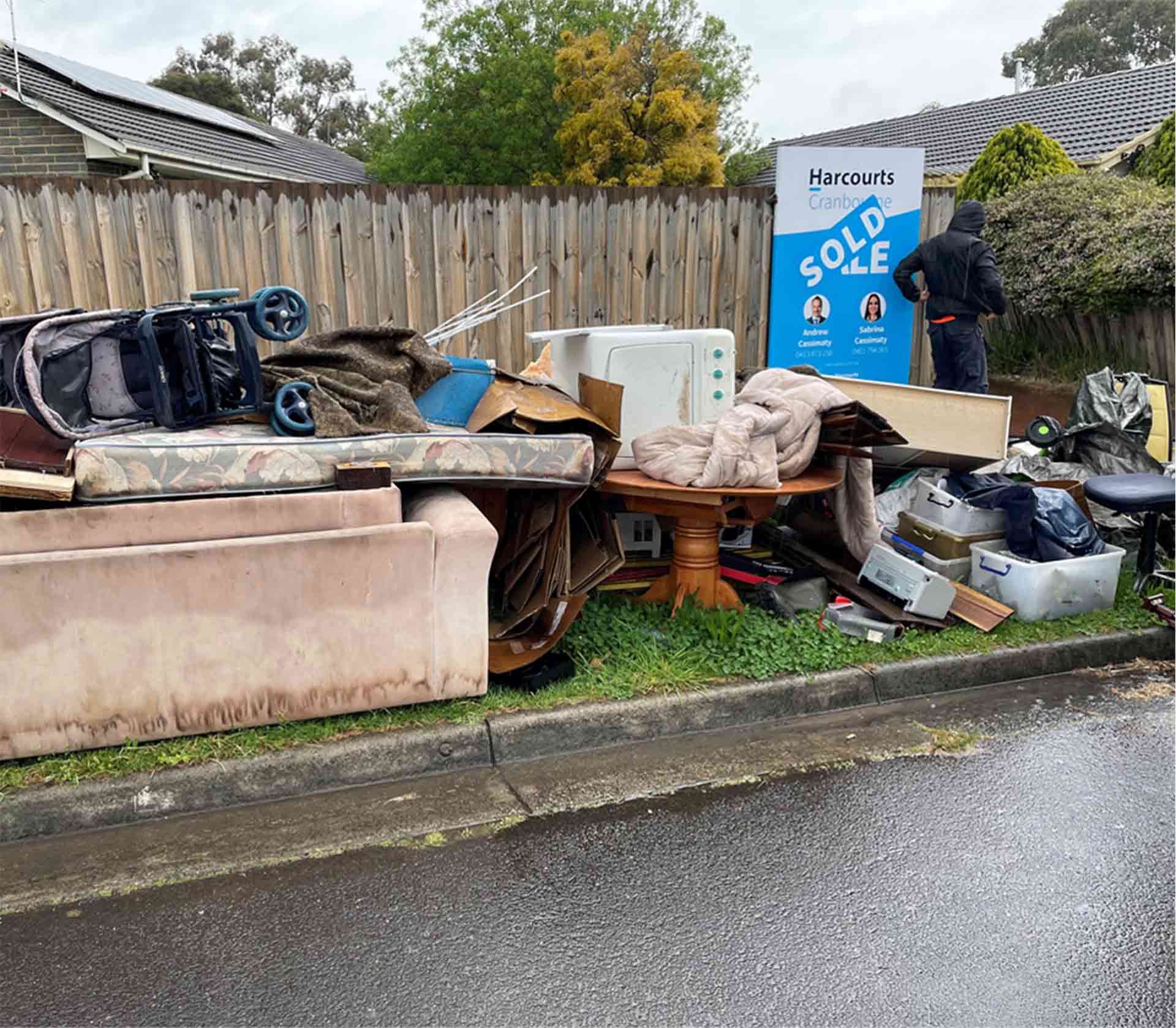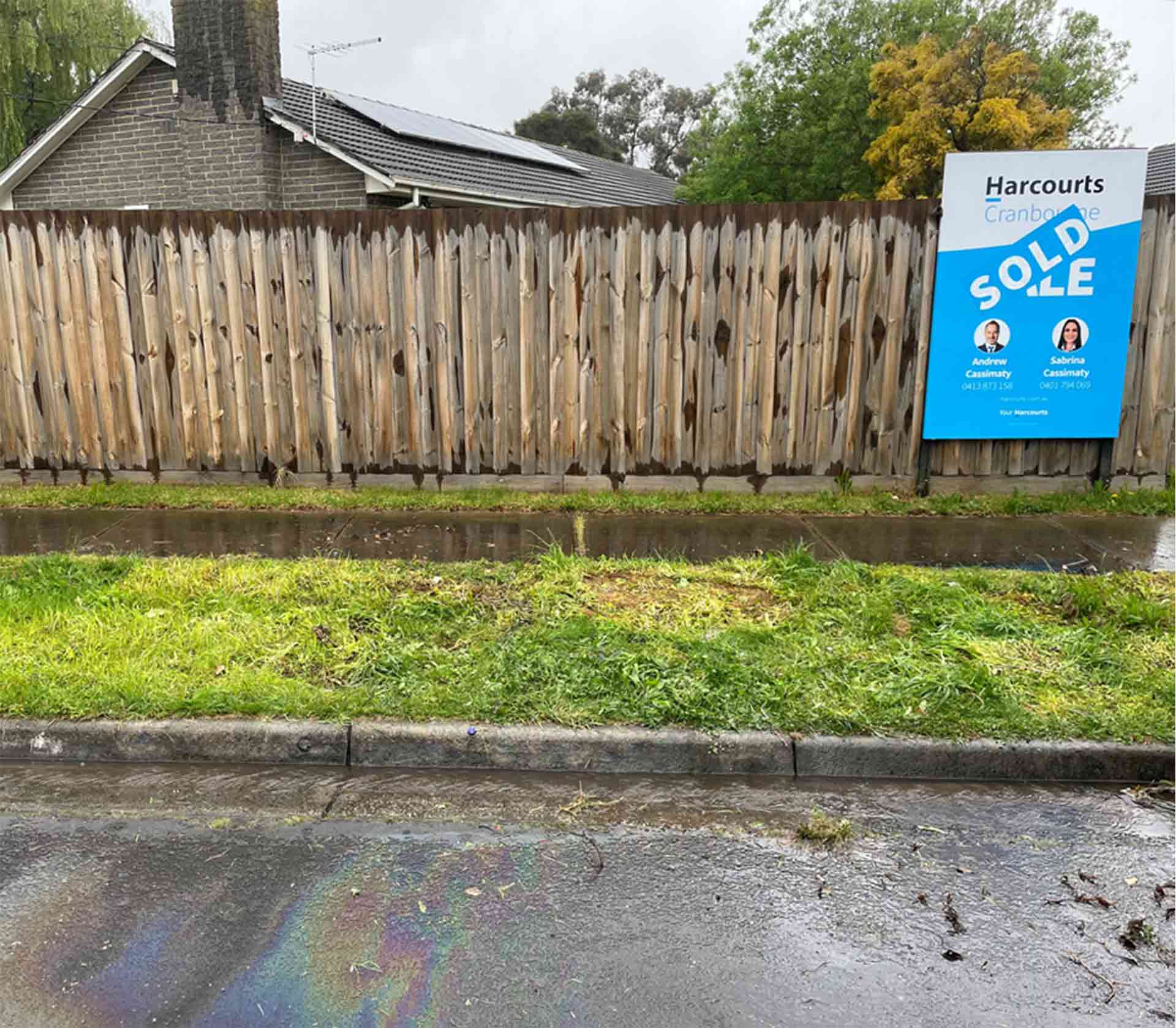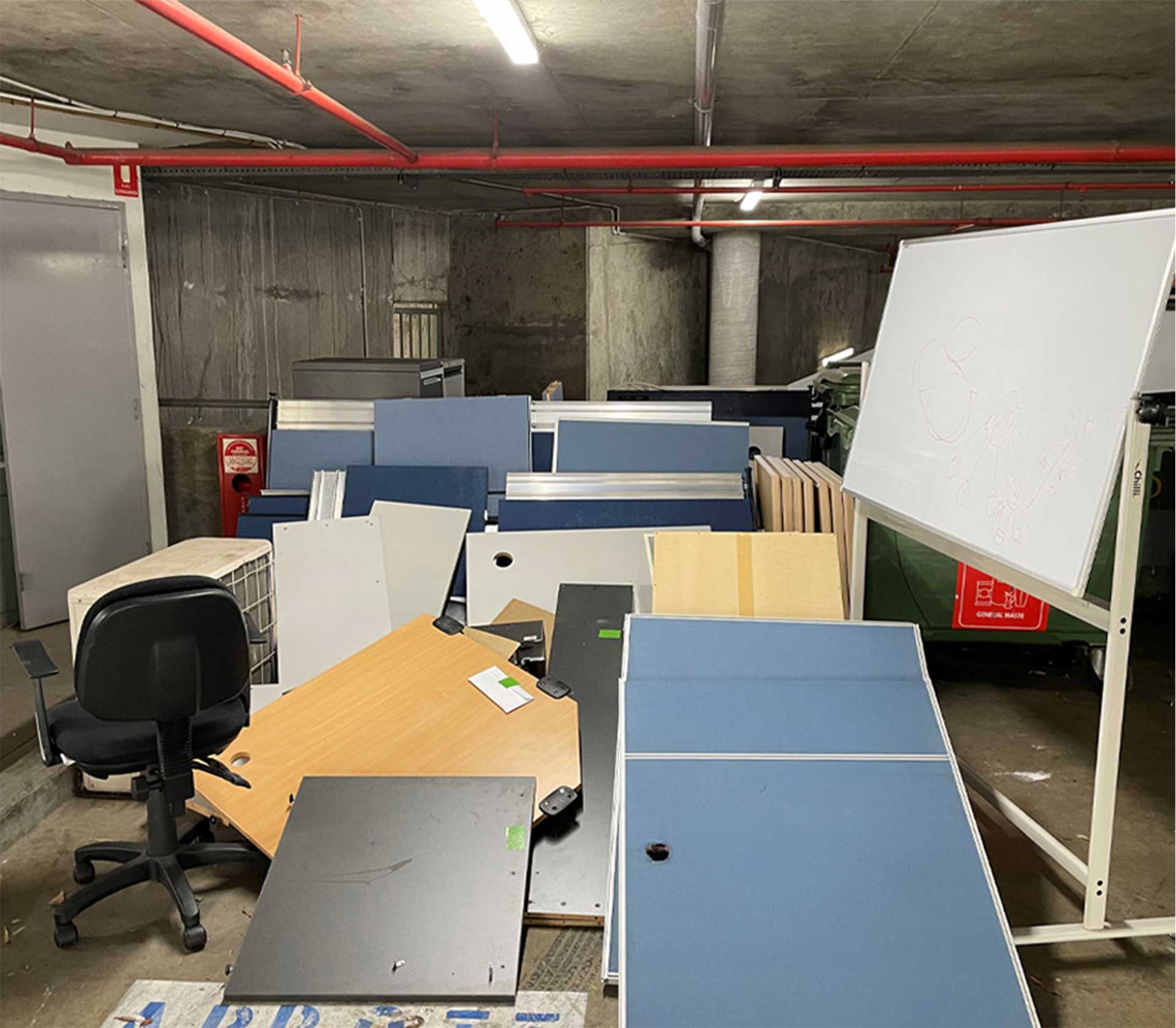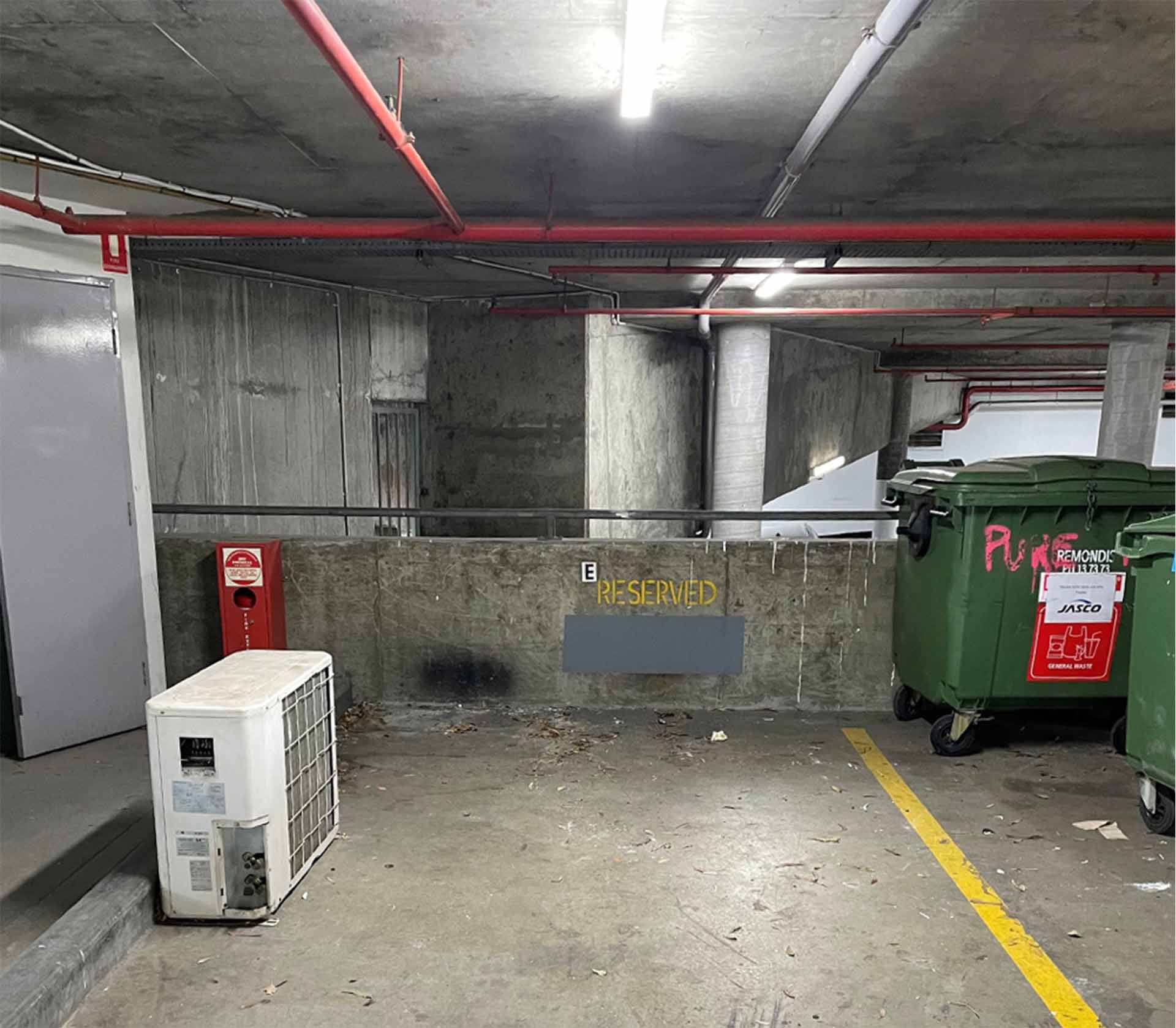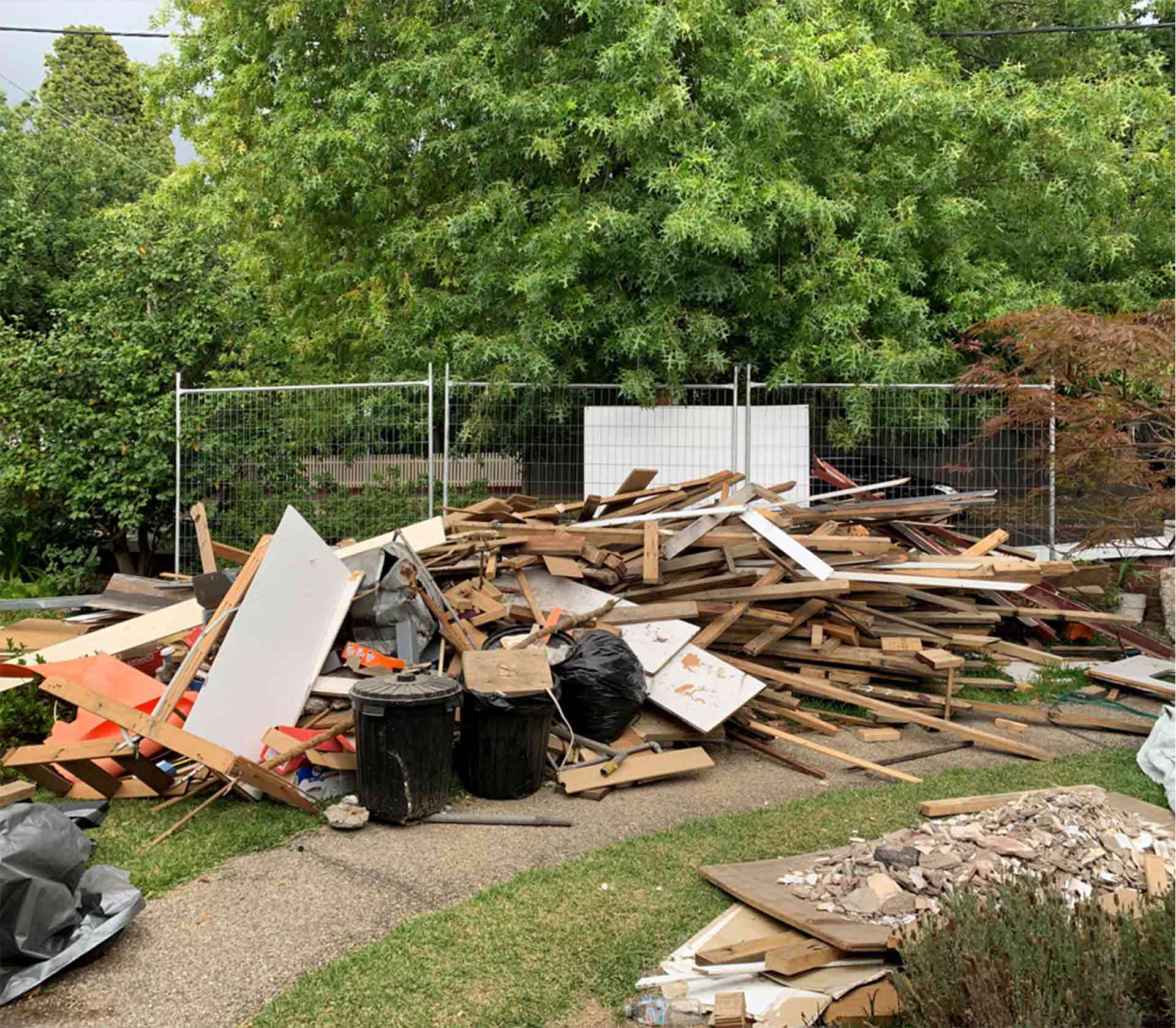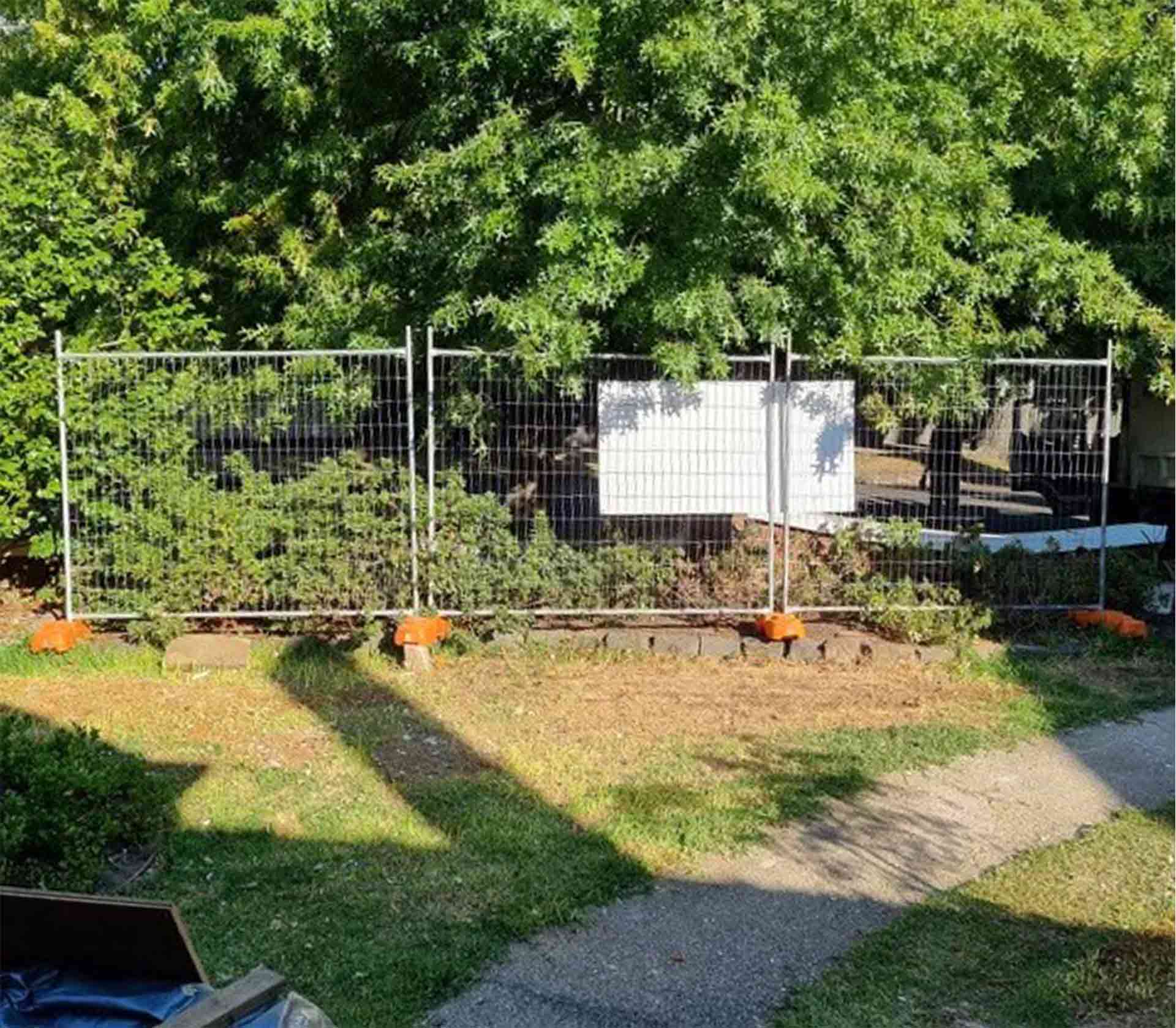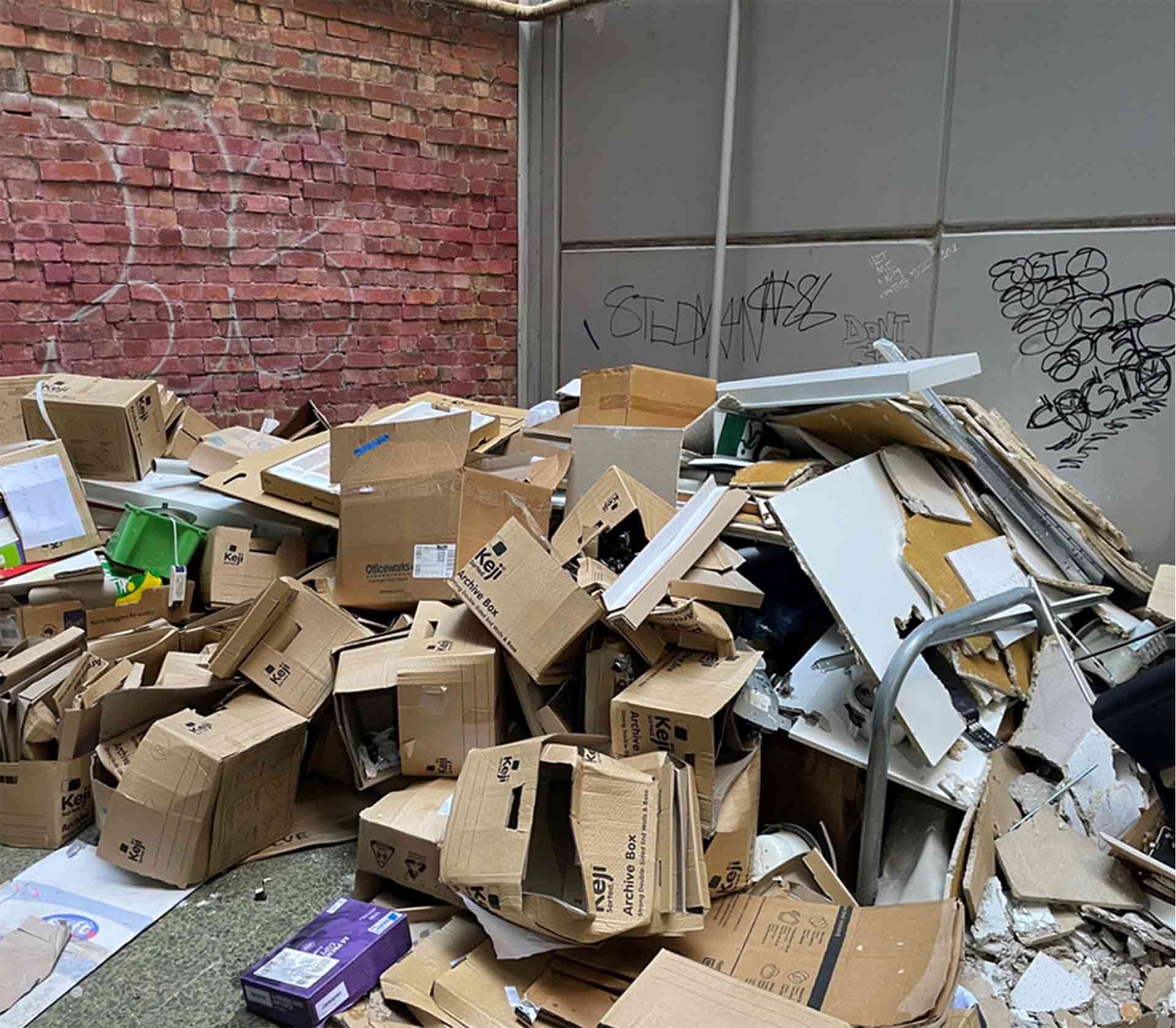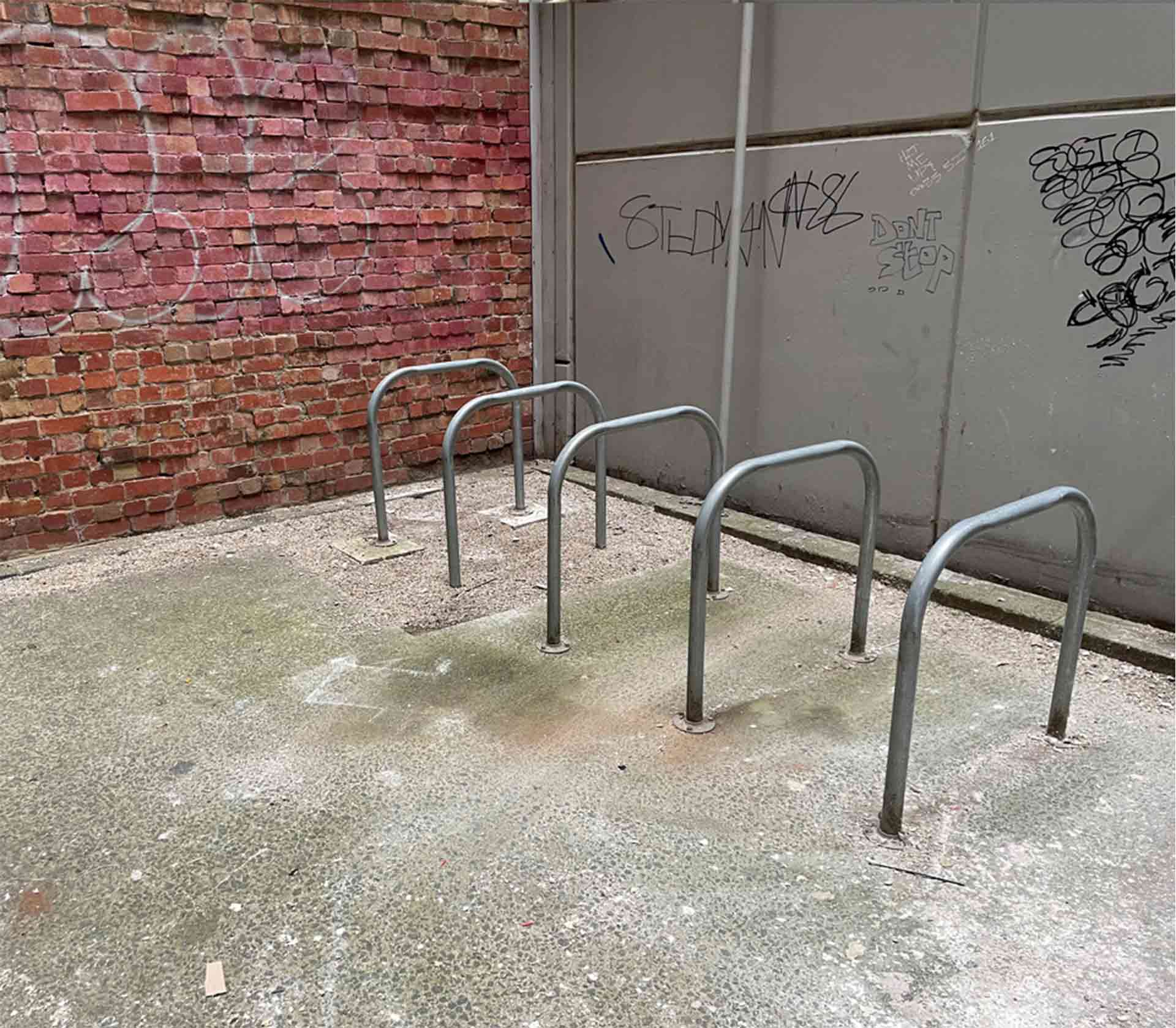 Why Go Easy Rubbish Removal Services?
With an environmentally sustainable approach, competitive pricing, same-day service, and 10% discount for jobs that schedule ahead, is there any reason to not hire Go Easy? Here are 6 reasons why homeowners choose Go Easy's Rubbish Removal Services:
Get your fast, free quote today.
Enquire today for your fast, no obligation quote with same day booking available.
Eco Friendly Waste Removal
Here at Go Easy Rubbish Removal, we do our part for the environment by ensuring that all items are appropriately disposed of in the correct manner, mitigating their environmental impact and our company's overall carbon footprint. If disposed of incorrectly (such as just being dumped in a landfill), green waste can decompose and emit harmful gasses such as methane. That is why our Go Easy Rubbish Removal family will offer a safe and ethical green rubbish removal — we opt for a more conscious approach to our garden rubbish removal services.
Furthermore, our environmentally conscious approach goes into removing other types of rubbish in a safe manner which includes, food waste, commercial waste, old mattress and so much more.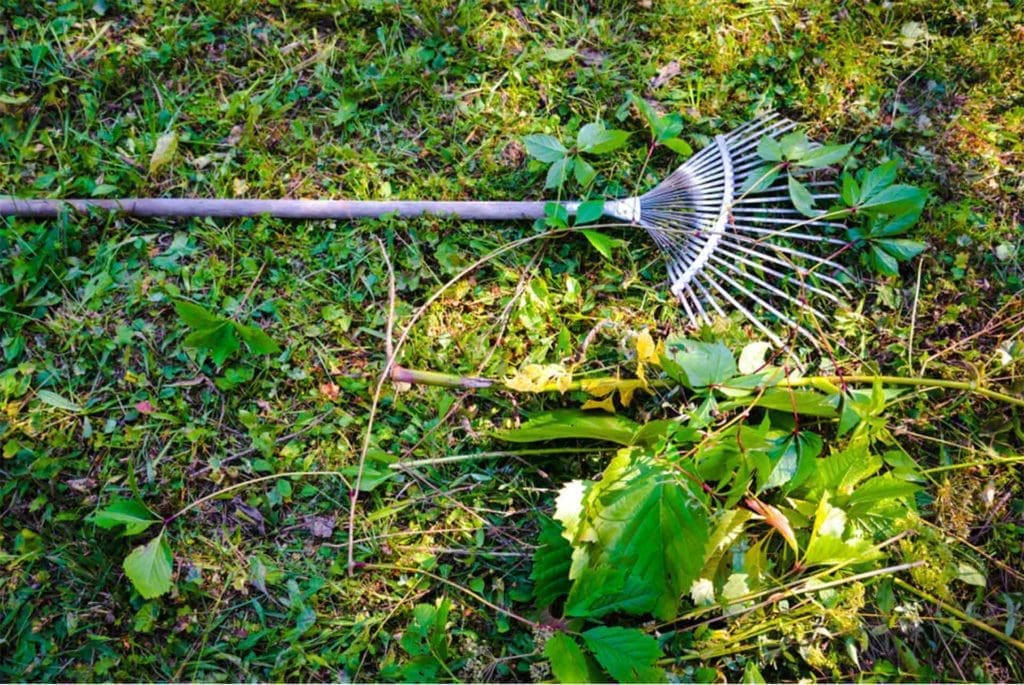 We Operate Across Melbourne
Whether you've decided on some impromptu garden maintenance or have some planned landscaping projects, Go Easy Rubbish Removal provides first-class green rubbish removal services all over Melbourne. From Hawthorn and Richmond all the way down to Mornington and South Yarra, call us two or more days in advance and receive a 10% discount on your booking.
Check out our area map below to see where we remove green waste in Melbourne:
Go Quick. Go Cheap. Go Easy
Enquire today for your fast, no obligation quote with same day booking available.
Garden Waste Removal Services FAQs