Enjoy 10% off advanced bookings*
Hawthorn Rubbish Removal (3122)
Ensuring that rubbish is ethically disposed of in Hawthorn is not merely about maintaining the cleanliness of your personal space; it's also about upholding the eco-friendly standards of the suburb. Neglected hard rubbish on the streets not only provides a sanctuary for pests but is also an unsightly blemish in such a pristine community.
Whether you're embarking on a home makeover, overhauling your garden, or have simply amassed an overwhelming amount of hard rubbish, Go Easy is committed to efficiently and swiftly clearing away your waste.
Our clientele in Hawthorn frequently highlight several advantages of engaging a professional rubbish removal service like ours:
Minimise the effort of numerous visits to waste disposal sites.
Have peace of mind knowing your rubbish is disposed of ethically.
Lessen your ecological impact.
Mitigate potential injury risks.
Freshen up your residential or commercial spaces.
Don't hesitate to contact us today at 0432 644 510 or complete our enquiry form. Trust in Go Easy to relieve you of your rubbish concerns in Hawthorn.
What rubbish do we collect from Hawthorn?
When you choose Go Easy, you're not merely hiring a team with restrictive gear and knowledge. Instead, you're opting for a company that excels in every facet of waste management. This versatility ensures we can offer a comprehensive range of rubbish removal services tailored for Hawthorn. Common items we routinely gather encompass:
Some trash talk from our Hawthorn customers
Tessa Walsh
8 September 2023
Great service, quick communication and provided requested services immediately. Would recommend and use again.
Kirsty Wills
7 September 2023
Super quick and easy to arrange. Great service
Loretta Houghton
6 September 2023
Excellent friendly service - reasonable prices - great communication - I will use again
Joanne Chee
5 September 2023
Alex and his team was quick to respond to my Enquiry and got the job done within the same day. They are extremely pleasant people to work with and will definitely recommend their services.
CrizzyCrazy
5 September 2023
They arrived same day and were in and out in under 10 minutes! Super friendly and on time. Highly recommend.
Lee Waller
4 September 2023
Alex and colleague did a great job . I highly recommend the services they provide, I will definitely see them again. 10 our of 10 boys thank you
Kim Wheatley
3 September 2023
Go Easy Rubbish Removal answered my query promptly and were flexible with booking. Thomas and Coksim were punctual and efficient, working hard to manage our huge clean up which included large, heavy items from 2 storeys. These guys provided friendly, courteous and professional service at all times ; we could not have been happier. Thankyou for making our stressful job easier.
Beckie Jolley
27 August 2023
Outstanding service! Fast, friendly & exceeded expectation after a disappointing last minute cancellation. Highly recommended A+ service
Simon von Saldern
26 August 2023
Fast, efficient and good value. Highly recommended
Cristina Monardo
25 August 2023
Alex was fantastic!👍
How to get your rubbish removed in Hawthorn
Nobody enjoys the sight of waste accumulating in their home or business premises, especially in a place as pristine as Hawthorn. Acknowledging this, we've streamlined our rubbish removal services to lessen the burden on you and shoulder more of it ourselves. Your part? Simply dial our number, and we'll manage the rest.

To swiftly rid your Hawthorn property of unwanted rubbish, just follow these 4 uncomplicated steps:
Step 1 - Enquire online via our website.
To start the process, simply call us on 0432 644 510 or enquire via the contact form below to speak with our rubbish removal experts.
Step 2 - Send us pictures for a free quote.
To help us accurately quote the job, send us pictures or a description of what rubbish you need removing and we will provide an estimate.
Step 3 - Book a collection time that suits you.
Once you have approved the quote, arrange a collection time with our garbage removal experts that suits you. We are flexible, so just ask!
Once the quote and collection time is approved, we will come and collect your rubbish and take it off your hands. It's a simple as that.
It's remarkable how accumulated trash, bulky waste, and discarded gadgets can tarnish the overall appeal of your premises. In a locale as scenic as Hawthorn, such unsightly clutter truly stands out. But fret not, for establishments like Go Easy are here, ensuring your surroundings remain as impeccable as the suburb itself.
Browse through some of our before and after photos from Hawthorn: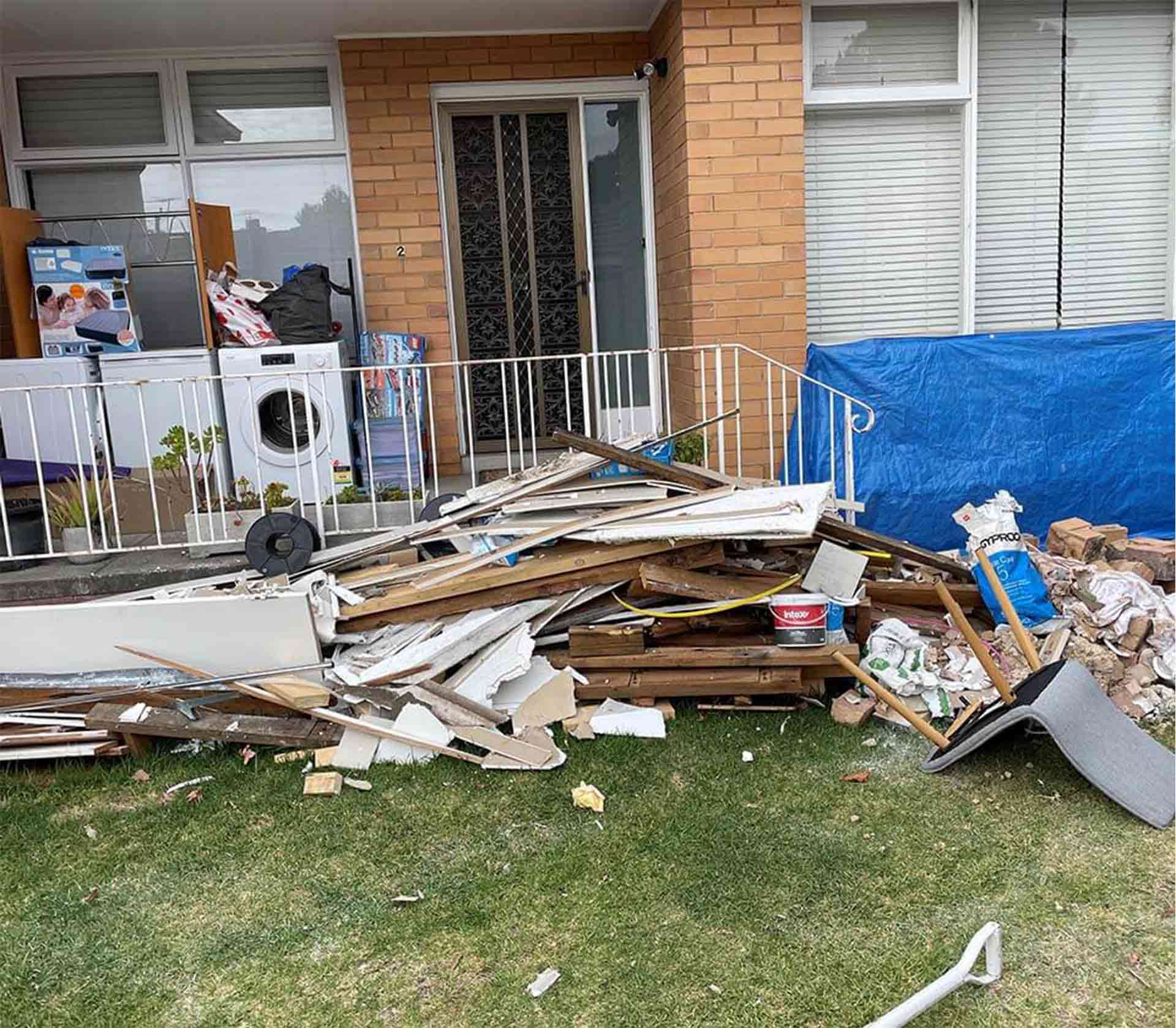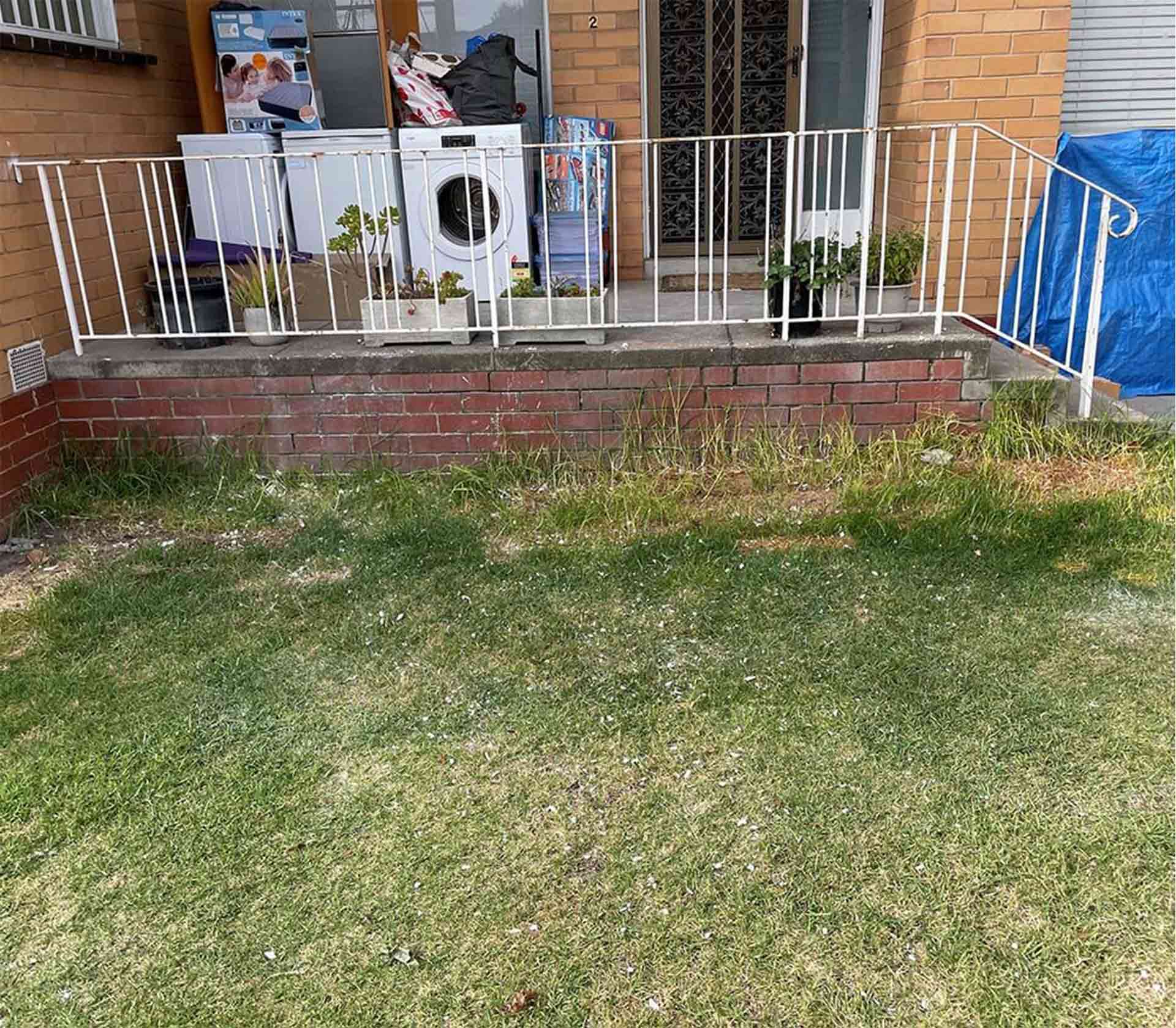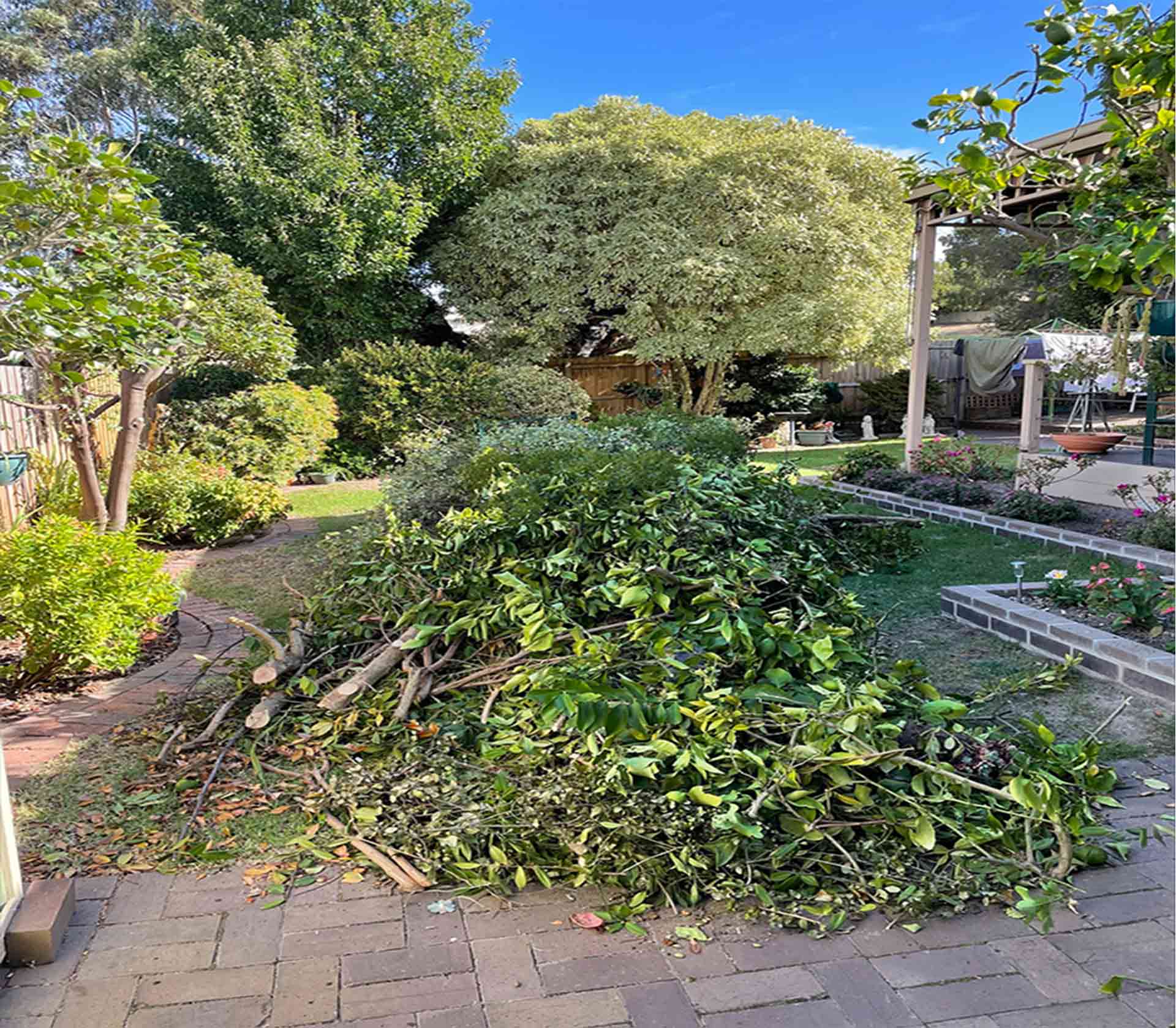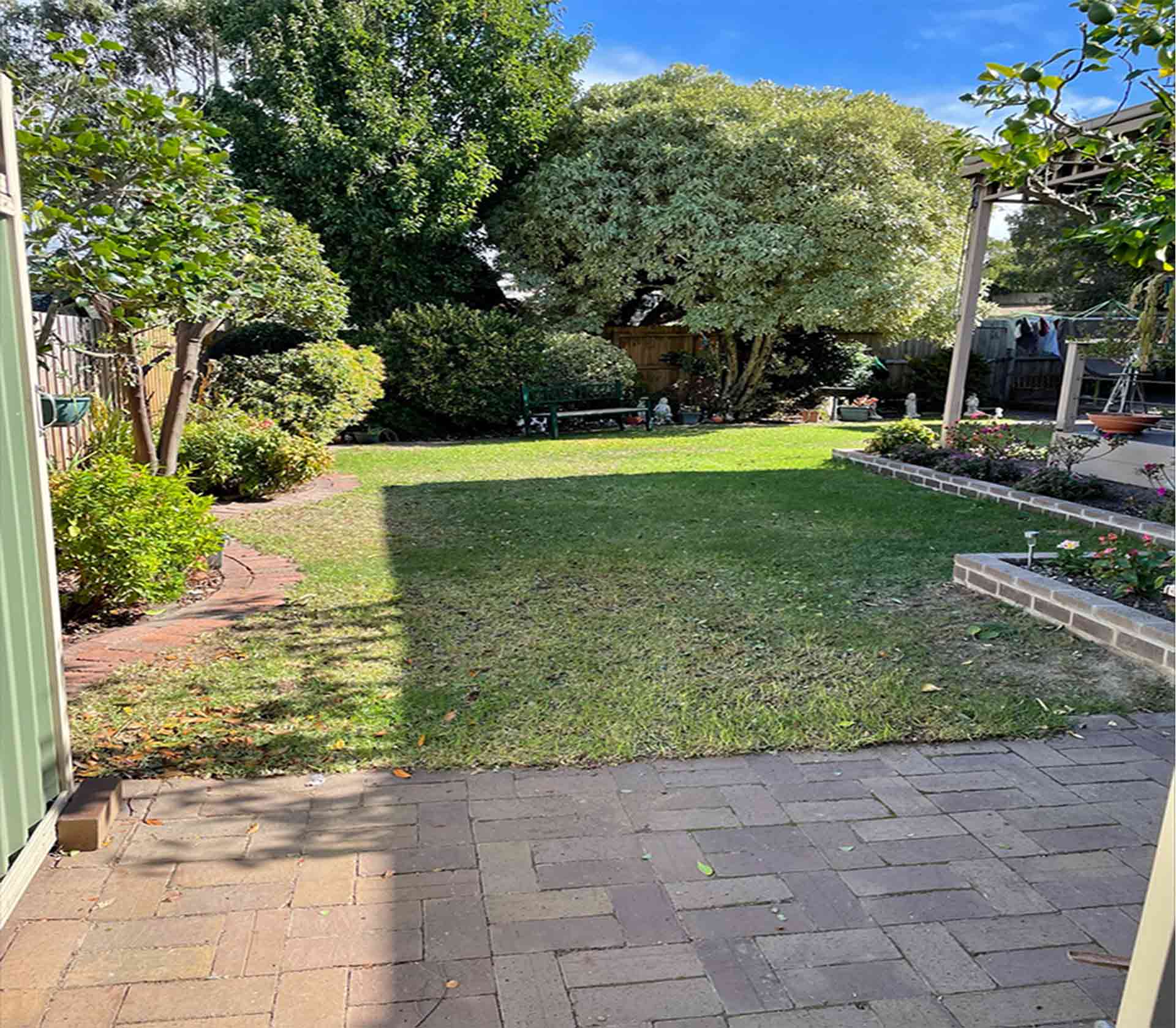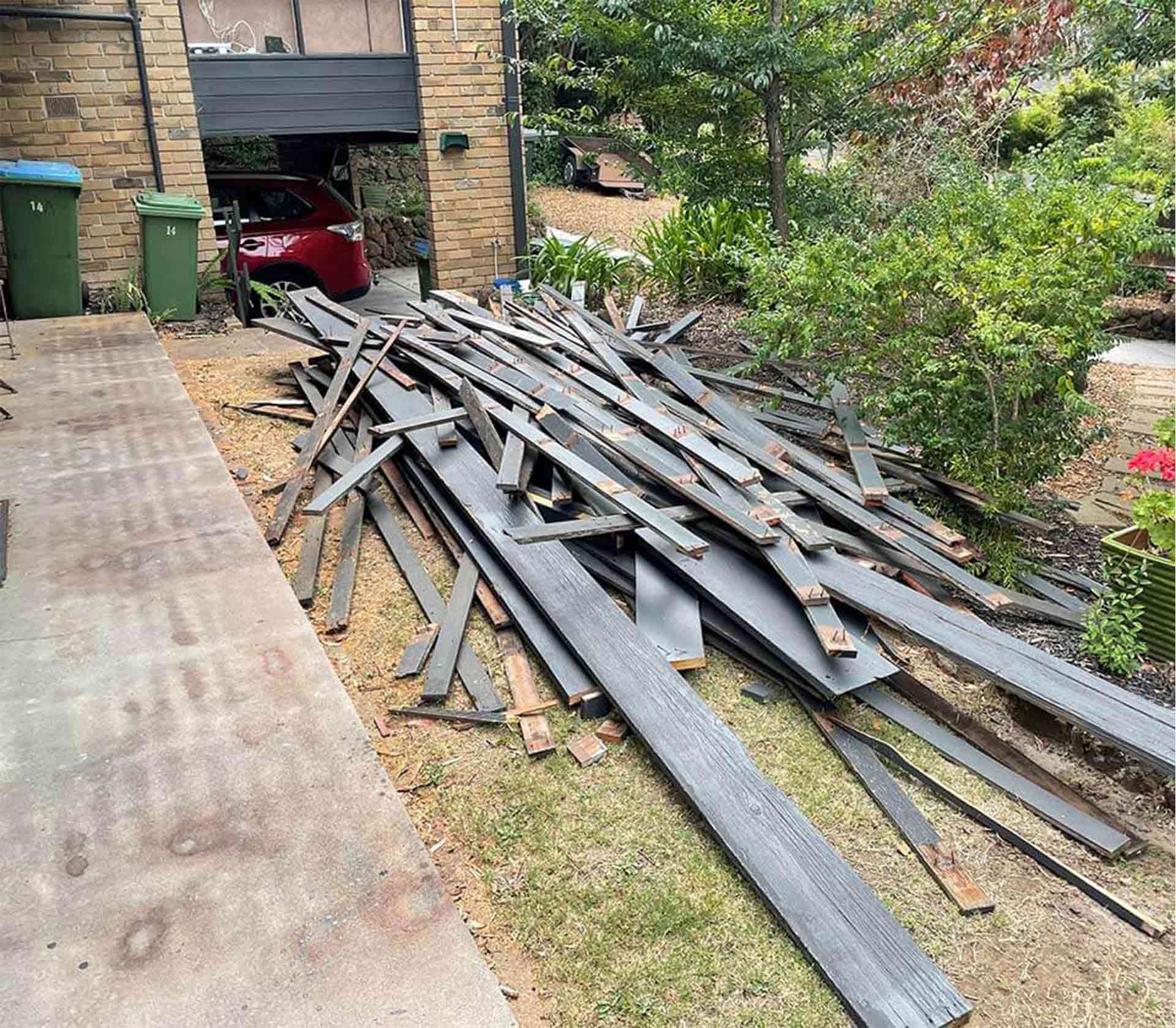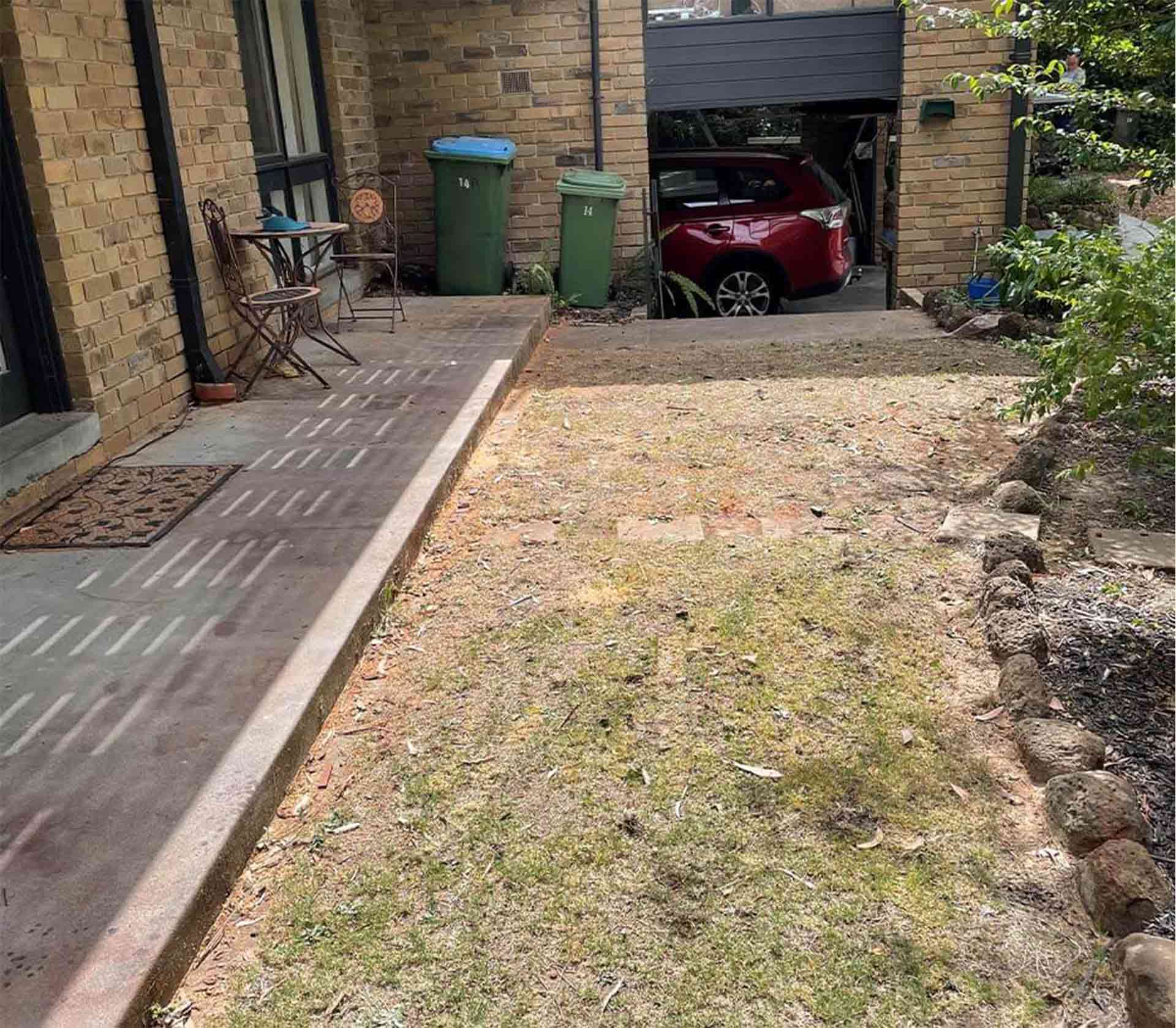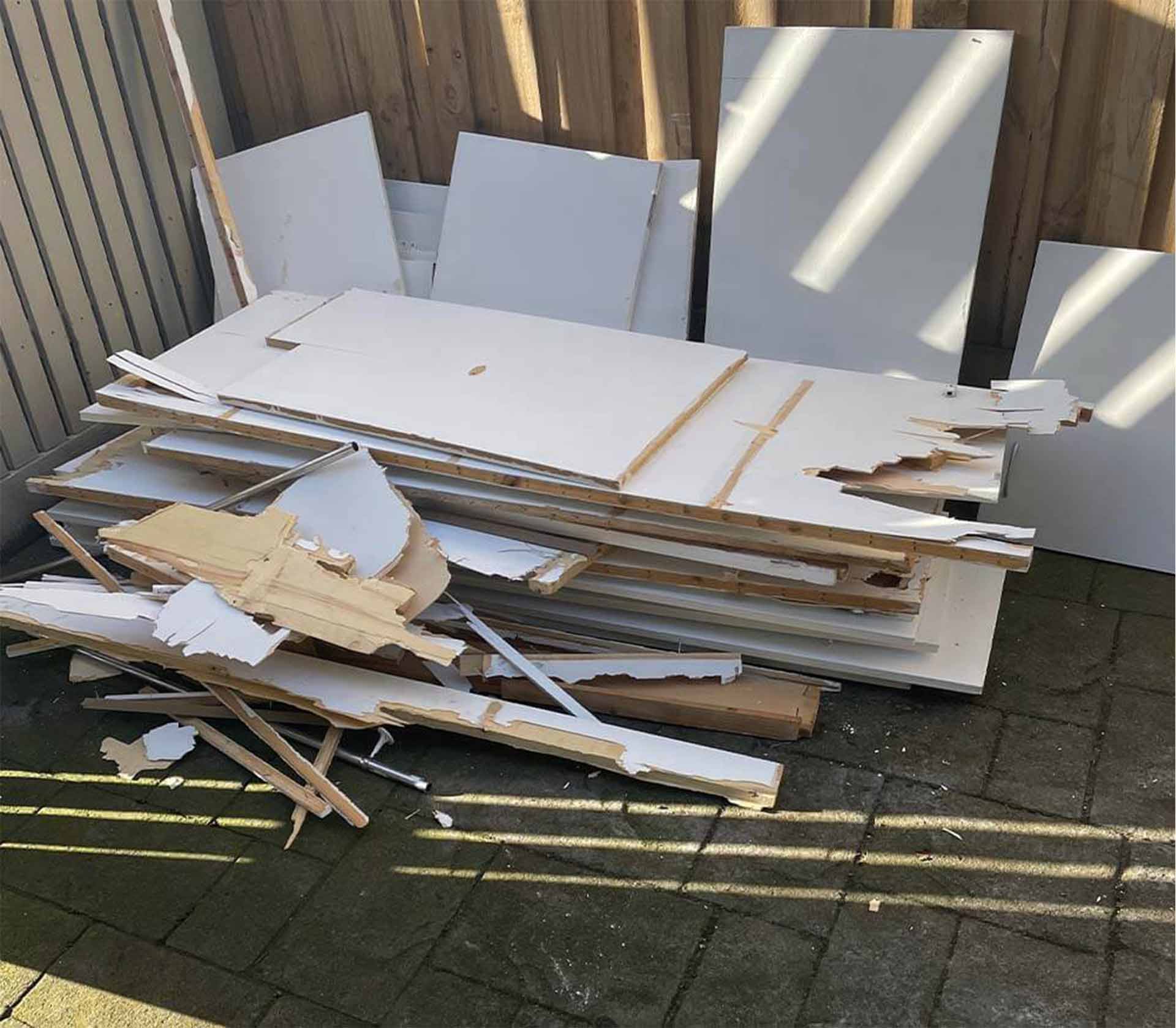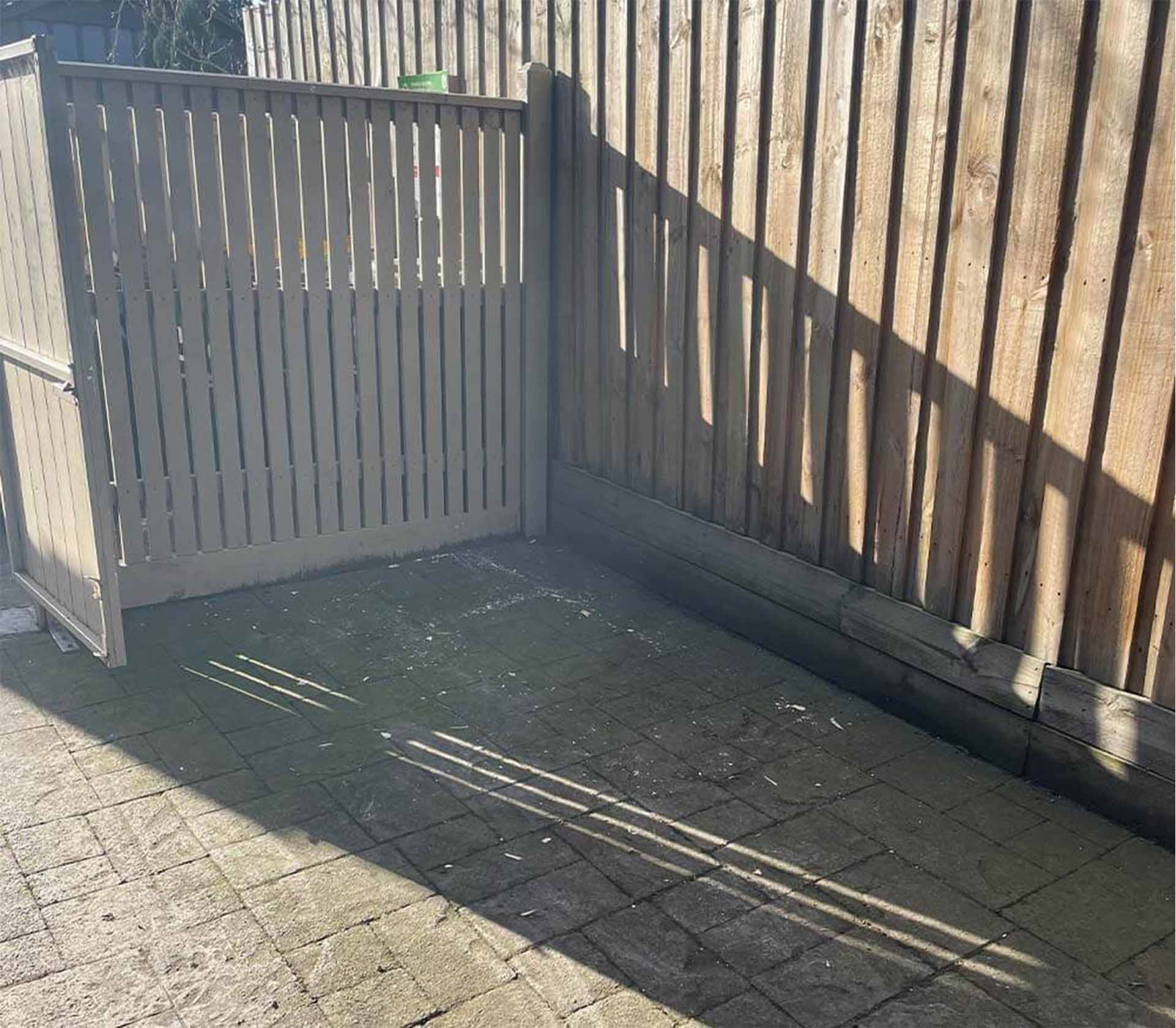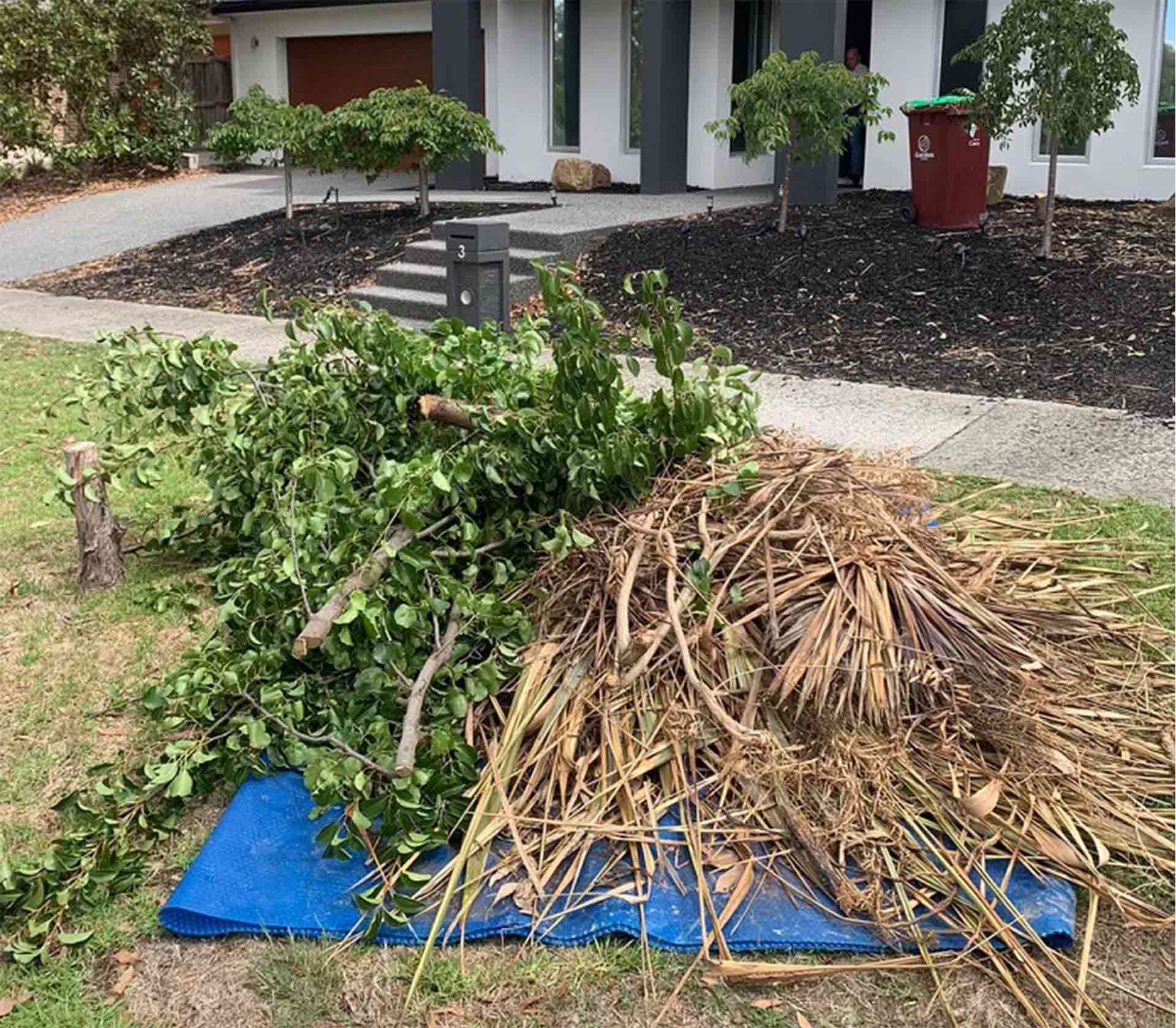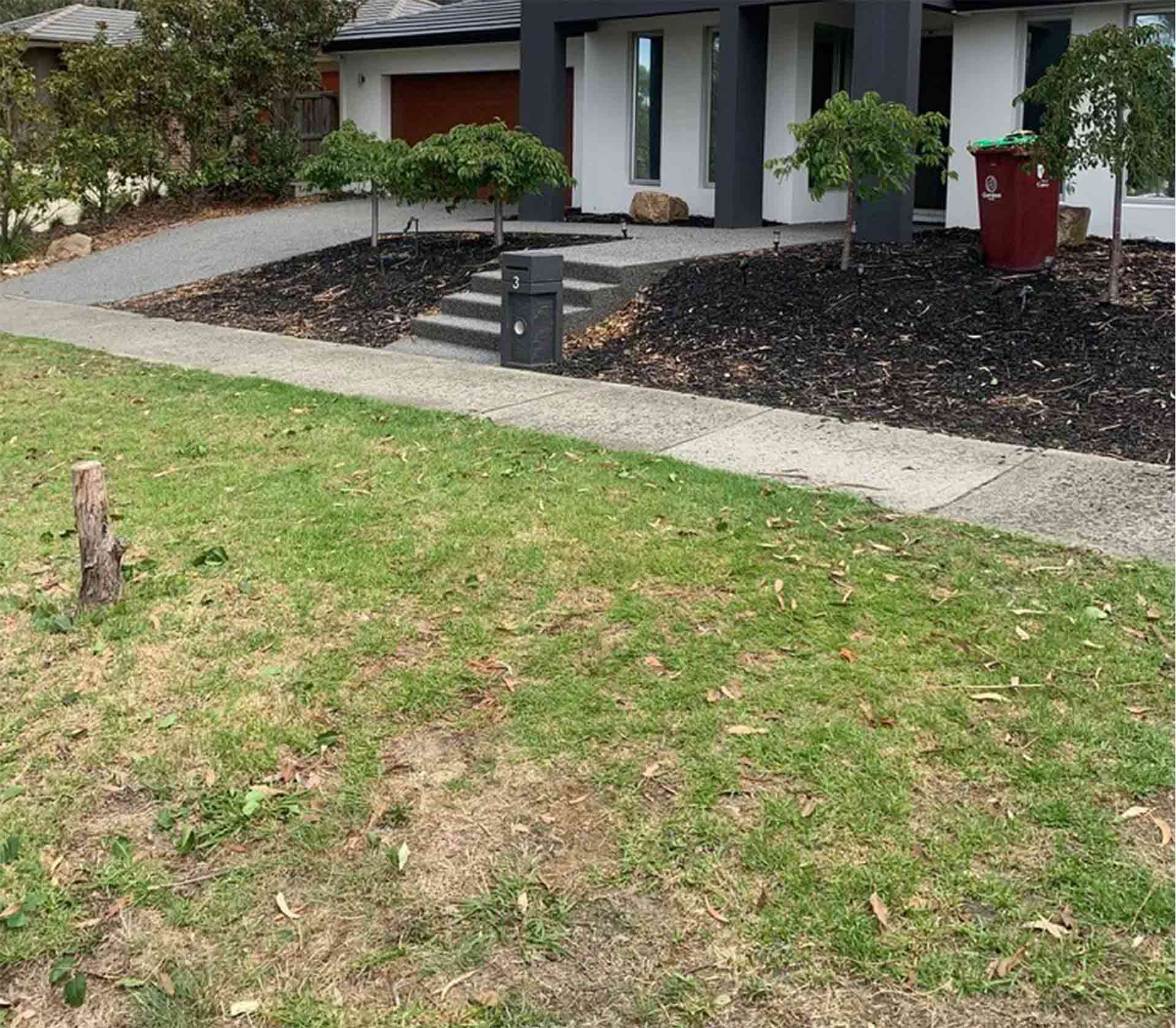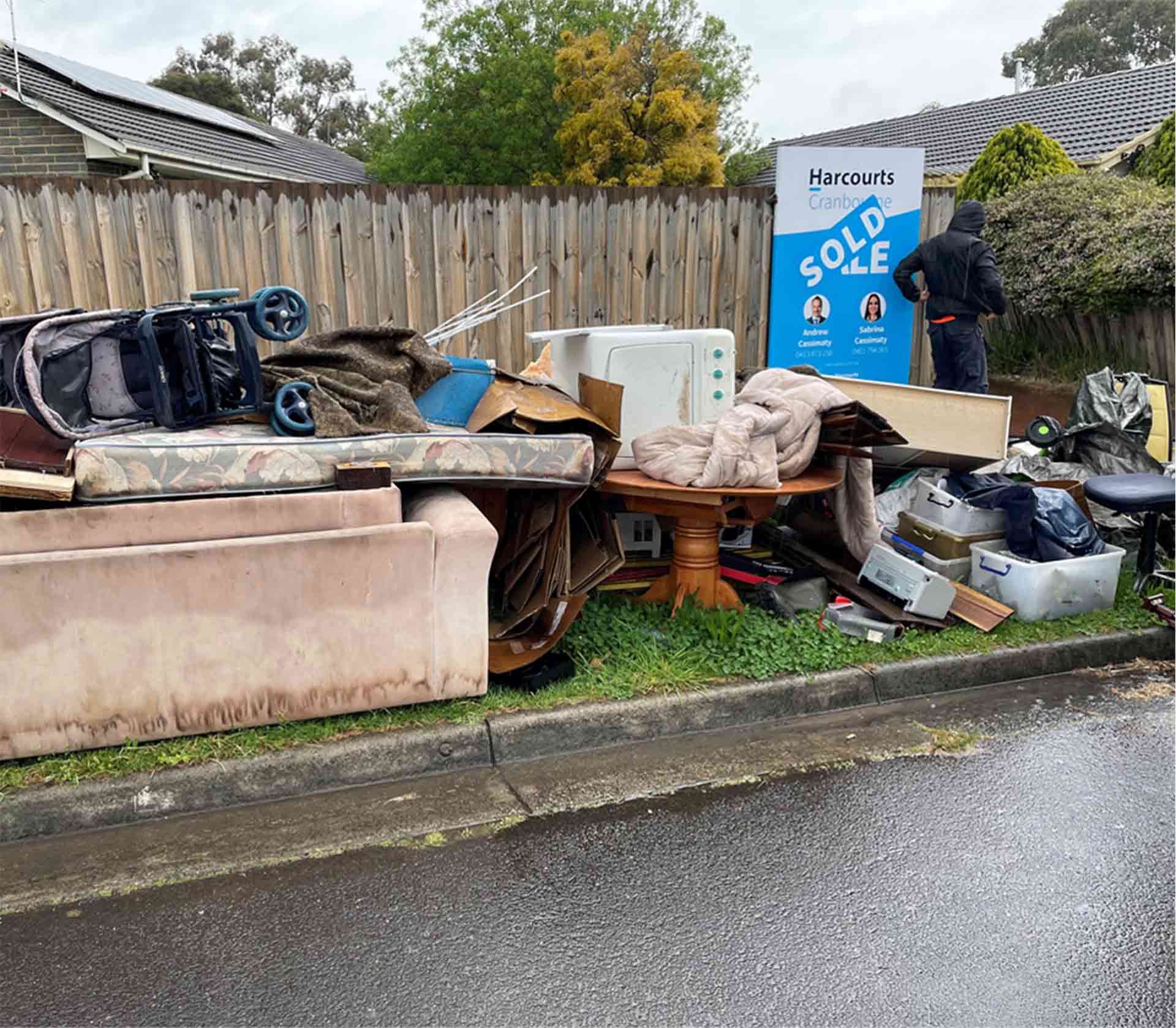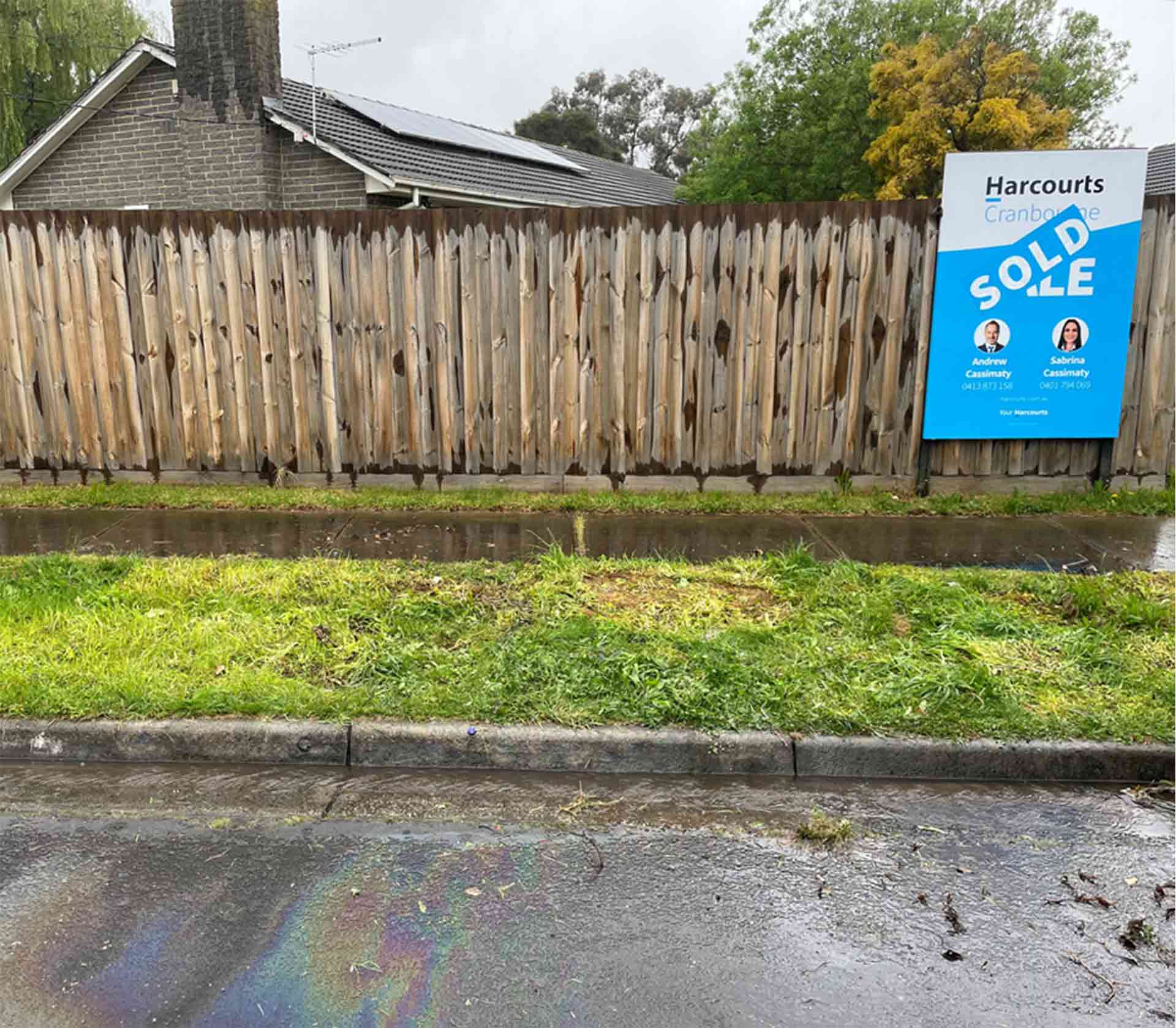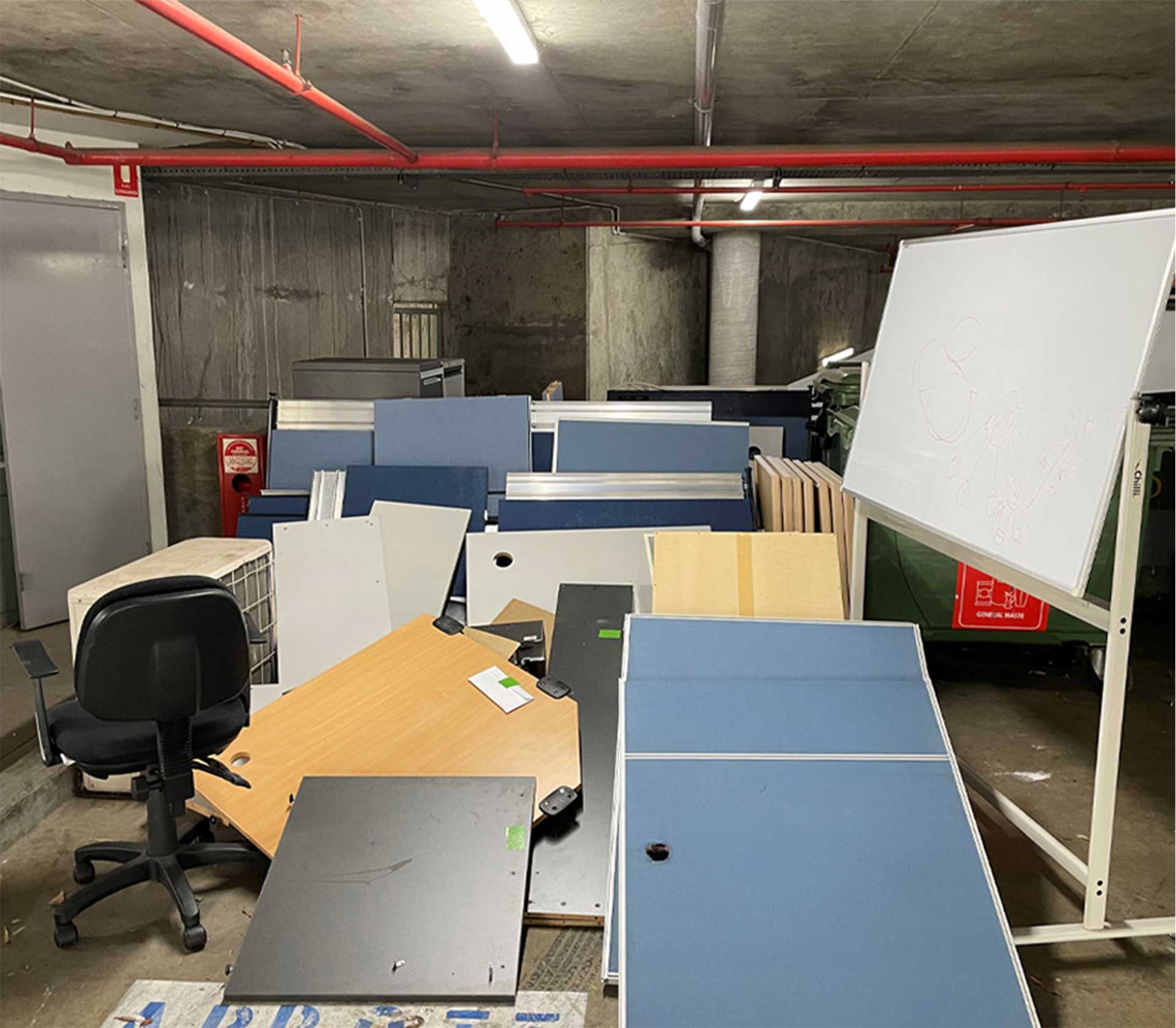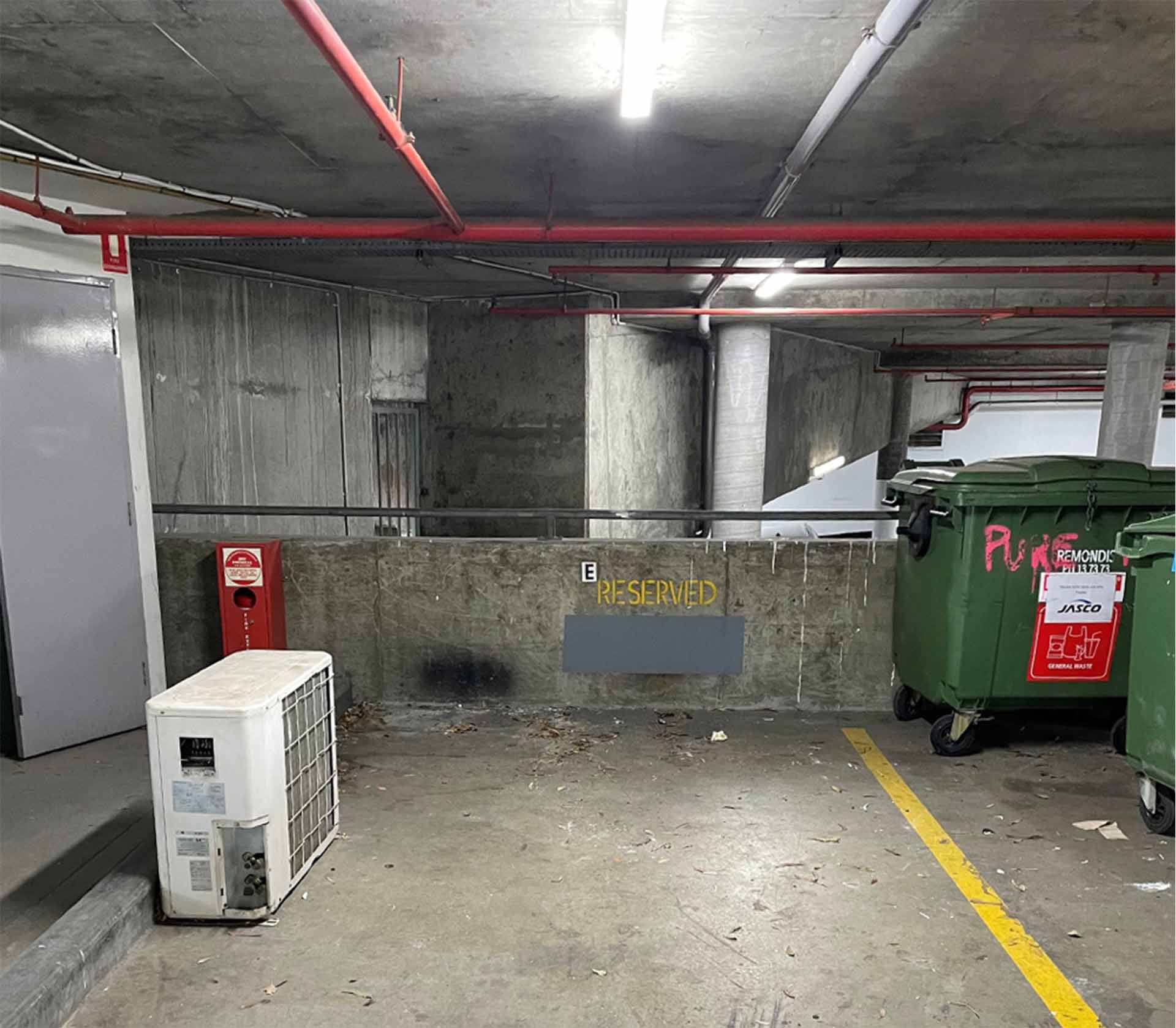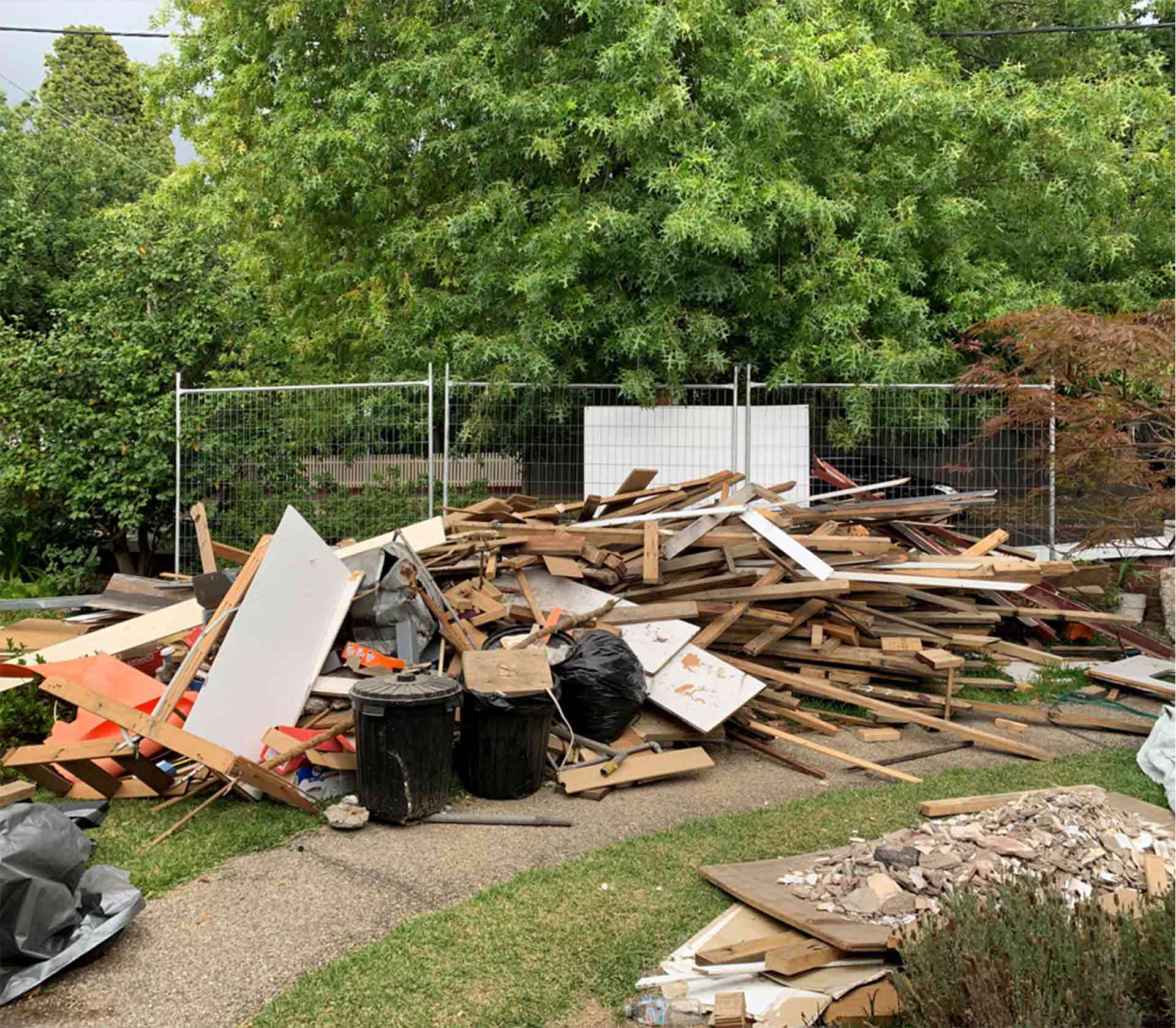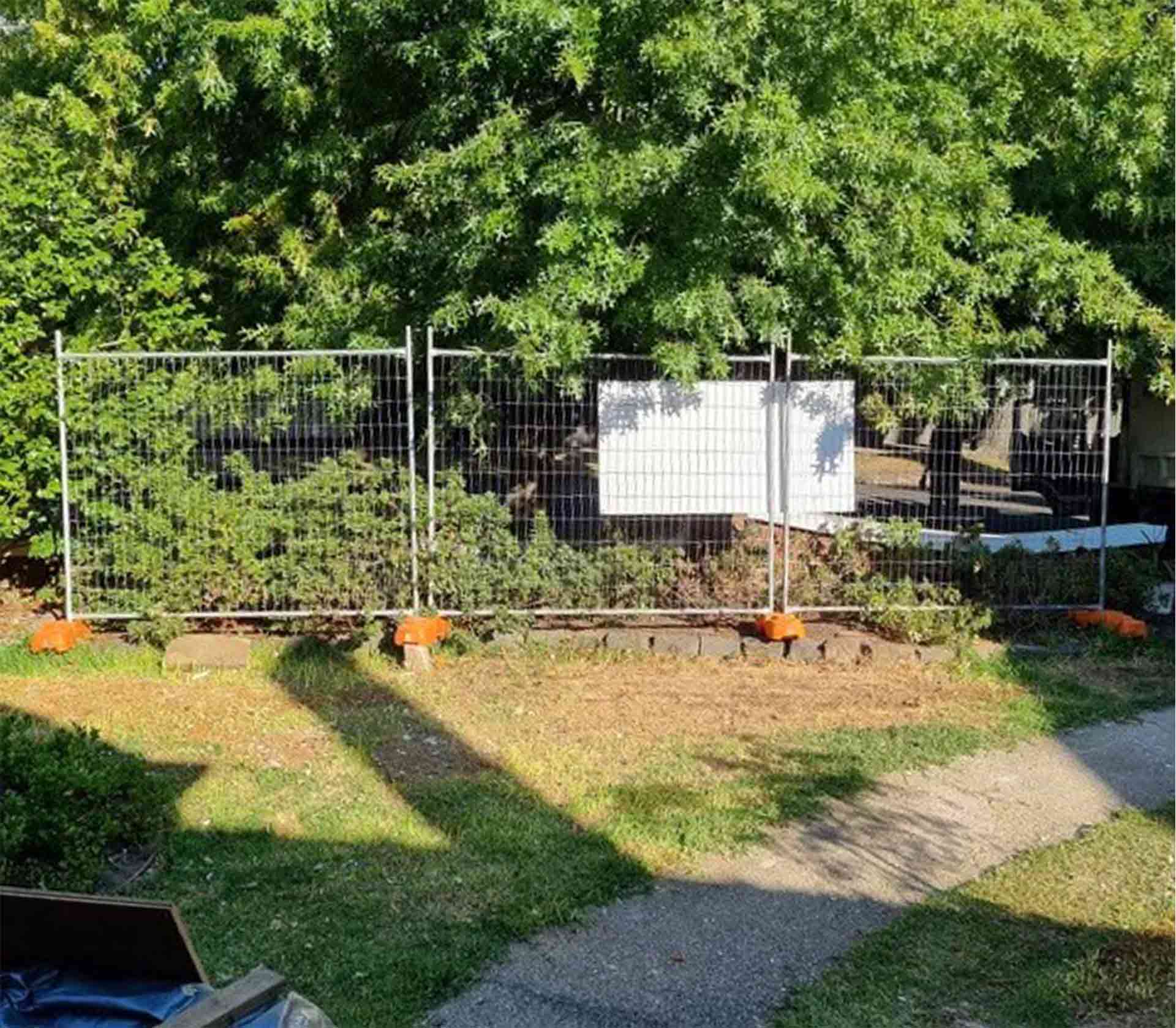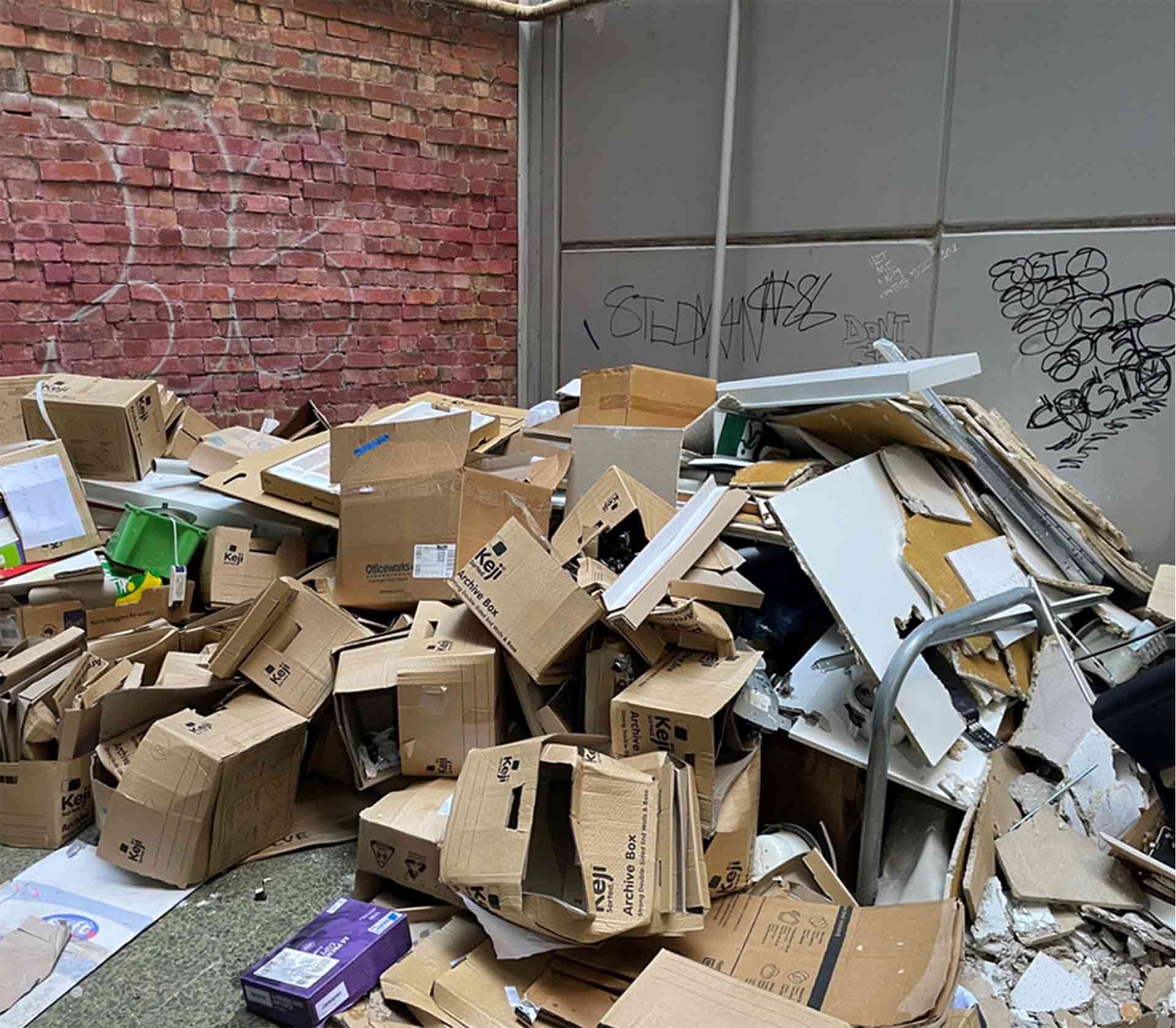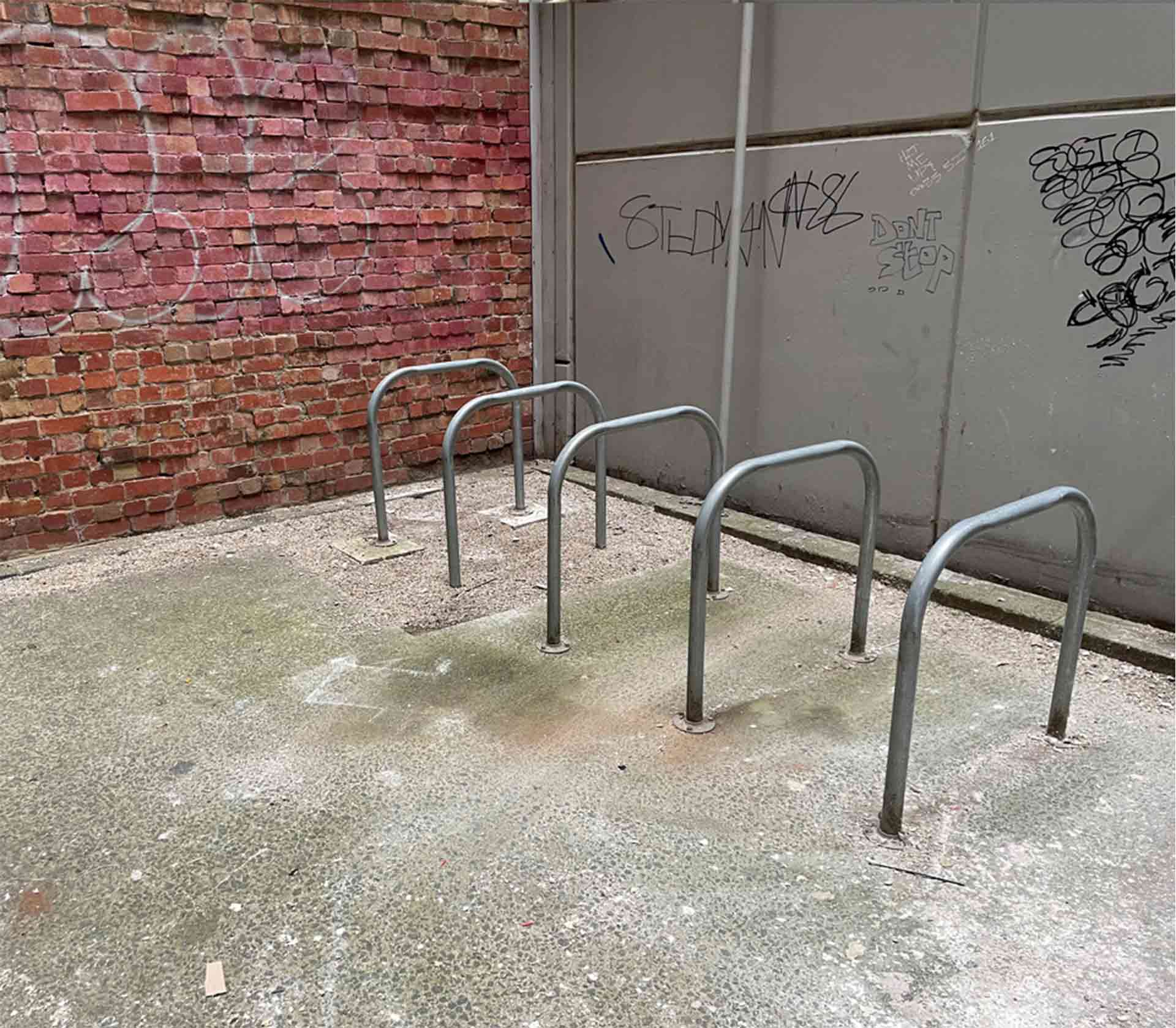 Why Go Easy Rubbish Removal Services?
With an environmentally sustainable approach, competitive pricing, same-day service, and 10% discount for jobs that schedule ahead, is there any reason to not hire Go Easy? Here are 6 reasons why Albert Park homeowners choose Go Easy's Rubbish Removal Services:
Get your fast, free quote today.
Enquire today for your fast, no obligation quote with same day booking available.
Hawthorn Ethical Waste Disposal
From the outset, Go Easy's vision was crystal clear. Noting the pressing environmental challenges, particularly in the rubbish removal industry, we were resolute about charting an eco-friendly course in Hawthorn. With a staunch commitment to sustainable waste management practices, Go Easy embarked on a journey to effect a genuine change within our cherished suburb.
Our proficiency ensures top-notch service for our Hawthorn clientele, whilst also reflecting our unwavering dedication to the environment. Aiming to spearhead sustainable shifts in waste management, our rubbish removal services have consistently transformed both domestic and business landscapes across Hawthorn.
At the heart of our modus operandi is the meticulous sorting of waste, ensuring that recyclables are directed to the relevant recycling facilities. Any non-recyclable materials are carefully categorised based on their waste type, then responsibly disposed of, minimising environmental repercussions.
As Hawthorn's leading rubbish removal experts, we passionately advocate for and encourage sustainable waste handling practices among our local community. By opting for Go Easy, you're not merely selecting a service; you're aligning with a vision for a fresher, greener Hawthorn. Let's jointly mould the future of our suburb!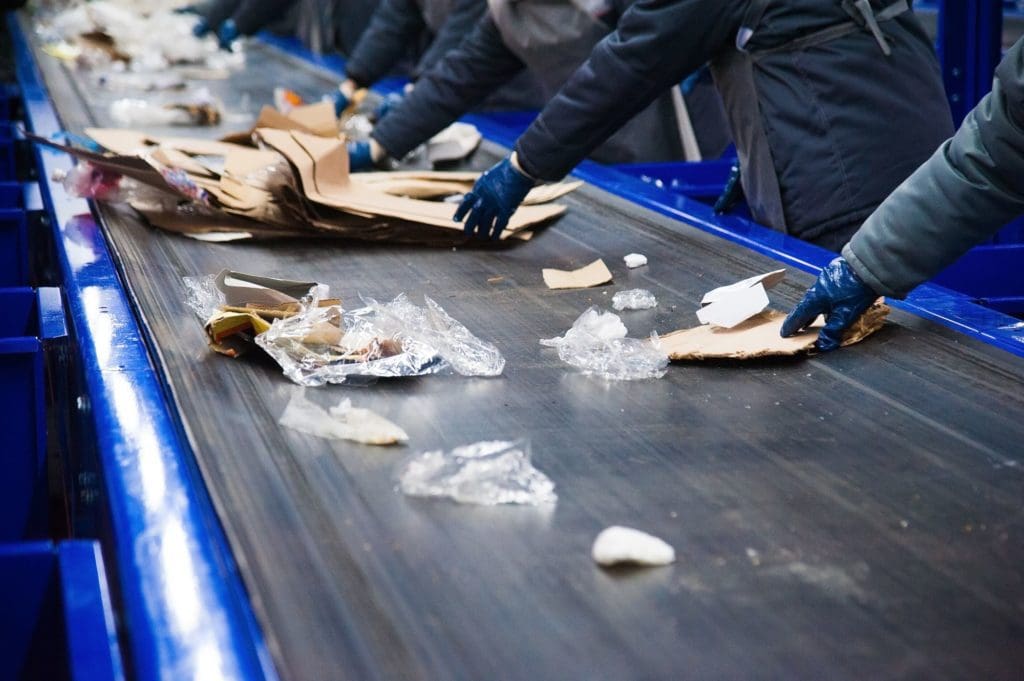 Servicing Hawthorn, Middle Park & Surrounding Suburbs
When you go with Go Easy, you are paying for simple and streamlined Hawthorn rubbish removal. No longer will you have to deal with poor communication and half-done jobs. We make sure that all your rubbish is taken away as quickly as possible, with transparent communication. Provided we have clear access, it can even be done while you're not home so there is less hassle for yourself! Our years of experience will mean that we will blow you away with the quality of our work.
Once the rubbish has been removed, our service does not stop there. We make sure that the rubbish is sorted properly and recycled so that our carbon footprint is reduced. We avoid landfill as much as possible so that you can walk away from the rubbish knowing it is being reused elsewhere. 
While we have plenty of happy customers, the best way to see our service is to see it for yourself. We provide affordable same-day rubbish removal services, but as an alternative, we are currently also offering a 10% discount for bookings made two days in advance. Contact us today to secure your place for rubbish removal in Hawthorn and surrounding Melbourne suburbs!
Not in Hawthorn or its surrounding suburbs such as Toorak, South Yarra or Brighton? That's no problem. We service all of metropolitan Melbourne! Give us a call today for all your rubbish removal needs.
Go Quick. Go Cheap. Go Easy
Enquire today for your fast, no obligation quote with same day booking available.