Mattress Removal Melbourne
Old beds require quick and prompt old mattress removal. Mattresses and bed frames are bulky and take up so much space in your home. Without proper mattress collection in Melbourne, mattresses become unnecessary waste that pollutes the planet. On top of this, mattress removal is difficult and inefficient alone! 
Our expert team provides an affordable and efficient solution to your household rubbish removal needs. We service Melbourne and surrounding areas. Enquire today on 0432 644 510 to discuss mattress removal in Melbourne with us and how we can help!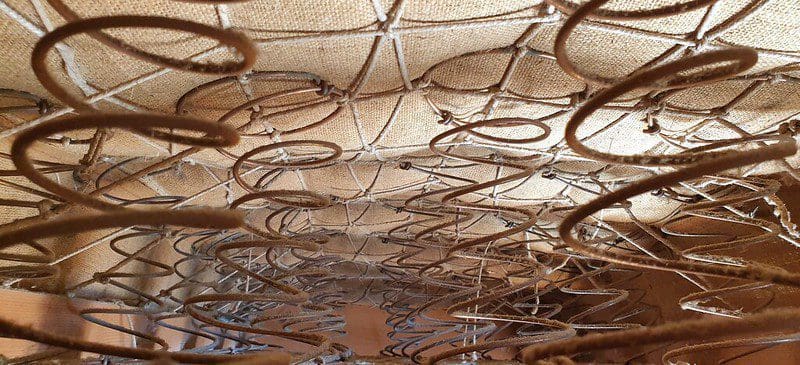 Mattress Recycling Melbourne
Did you know that only 19% of mattresses are recycled? We make sure that we do our part and ensure proper sustainable bed removal in Melbourne and bed frame removal. By going with an environmentally-conscious old mattress removal company, you are making a difference to the amount of mattresses that end up in landfill. Beds in landfill contribute to the increasing amount of waste on this planet, which produces greenhouse gases and causes climate change. Items like steel and foam in mattresses can be recycled! This takes the pressure off our planet's finite resources. 
That is why you need mattress pick up in Melbourne that can sustainably collect and dispose of your mattress. One simple solution will take away the headache of mattress and bed frame disposal and help the environment!
Why Go Easy Rubbish Removal?
When To Dispose Of Old Mattresses
Old mattresses can become a health risk for your family and friends. Mattresses can develop bacteria and mould that can cause rashes or respiratory problems. There is also nothing worse than an old bed that has become lumpy. Lumpy mattresses can create neck and back problems, impacting your health and disturbing your sleep.
That's why it's important to check for signs of an old bed, and make sure to dispose of old mattress properly and sustainably as soon as possible. We do not want the bacteria festering in your home! Our mattresses collected are also recycled so that they do not go to waste in landfill. Our staff are experts at removing garage rubbish or getting rid of real estate junk and even deceased estate rubbish.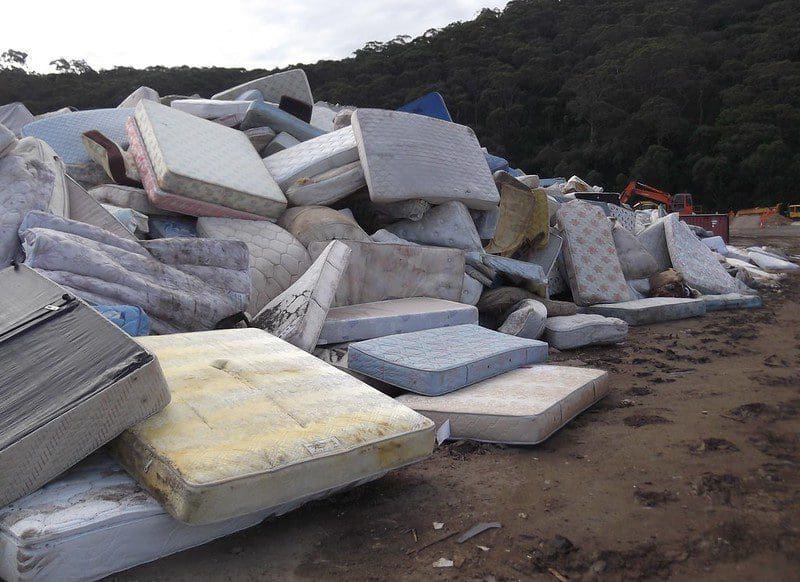 Please note that we do not remove asbestos, medical sharps, used syringes, chemicals and other biohazards waste. 
Quick and Easy Old Mattress Removal
Mattress removal in Melbourne can be incredibly inconvenient. If you want to do it yourself, you'll need to be able to lift the heavy mattress onto your vehicle. Large mattresses may not even be able to fit on top of your car. After it's all strapped up, you'll then have to take it to the tip. That is a day's worth of labour that many of us do not have the time for. So why make it hard? 
At Go Easy Rubbish Removal, our simple bed removal services and bed frame removal services makes the process quick and efficient. Our expertise means that we know how to dismantle and dispose of an old bed properly. Not only do we do all the heavy lifting, our team of professionals can make the process as short as possible. Once it has left your house for collection, it's out of your mind! 
Make mattress removal in Melbourne easy. We cater to your schedule and can do same-day bed removal in Melbourne. For a limited time, we are also offering a 10% discount for those who book two days or more in advance. Book now or call us on 0432 644 510 for a free, no obligation quote.
Mattress Collection in Melbourne FAQs