Why use a rubbish removal expert?

Have you ever looked around your house and decided it's time for a big clean-out, but you don't know where to get started? As you are surrounded by a cluster of mess. You might begin to wonder how much does rubbish removal cost? When you have a family, stuff can pile up very quickly with the space available. Here are a few situations when you should get in contact with a same-day cheap rubbish removal service.
Here are 6 common reasons why people enquire with Go Easy:
1. Spring Cleaning

It can be nice to complete your household cleaning in one big sweep over a few days or weeks. It can be therapeutic getting rid of old broken items, documents, furniture, clothes, and other equipment that isn't suitable to be passed on second-hand. Having a clean living and workspace can have significant mental health benefits by reducing stress and anxiety. Plus, all the time saved by finding important items that are usually lost in the mess.
Unfortunately, this cleaning may leave you with a big pile of items, things that are difficult to move or overflowing rubbish bins. That is where Go Easy Rubbish Removal comes in! Our cheap rubbish removal service means you can just tell us what you need to be removed, we will show up in our truck and navigate the heavy lifting for you.
2. Moving House

Moving house is always busy, labour intensive and sometimes very stressful. At the end of your lease, you may find items, furniture and more that you don't want to take to your next home; but can't be left around for the landlord and next tenants to deal with. Hiring a skip can be laborious and waiting for a hard rubbish appointment can take weeks, sometimes a cheap rubbish removal service is a fastest and easiest option.
Alternatively, if you are a landlord, sometimes departing tenants don't clean out the place thoroughly enough. If items and furniture are left behind, a cheap rubbish removal service may be required to ensure your next tenants can move in with minimal turnover time.
3. Moving Office

Is your team now using a hybrid working from home/ in the office model and not using the office as much? Are you moving or downsizing? Alternatively, have you got a bunch of new employees now and you need a larger office space? Either way, moving office sometimes leaves a lot of bulky equipment, furniture and rubbish that needs to be disposed of or recycled.
4. Renovations

Renovations can be a messy process. Whether you are using the opportunity to clear out the area before the works begin, or the space needs a clean-up post-renovation, sometimes one or two garbage bags will not cut it. This is where a cheap rubbish removal service can go a long way for your renovation needs.
5. Construction

Okay, we all know on a worksite full of building materials that a few rubbish bags certainly will not suffice. It can be a time and cost-saving measure to outsource construction site clean-up. Rather than spend valuable time and money having your team stay on-site to remove waste, get a more efficient professional team to remove debris so that it can be sorted and safely removed all at once. It may even be worth scheduling a routine clean-up appointment during the construction process for larger-scale builds.
6. Gardening

After a big day of pruning and gardening, it's easy to find yourself left with a big pile of weeds and branches that need disposing of; but don't fit in your local Melbourne council's green bin. It's very common for people to have a mess in their garden. Whether you have a mound of leftover dirt from a gardening project, a bunch of gunk in your gutters, or a big pile of junk in your yard from various projects and items that need cleaning, we cover a variety of garden rubbish removal needs. At Go Easy rubbish removal, our team ensures environmentally sustainable disposal of green waste, so it doesn't end up in landfills.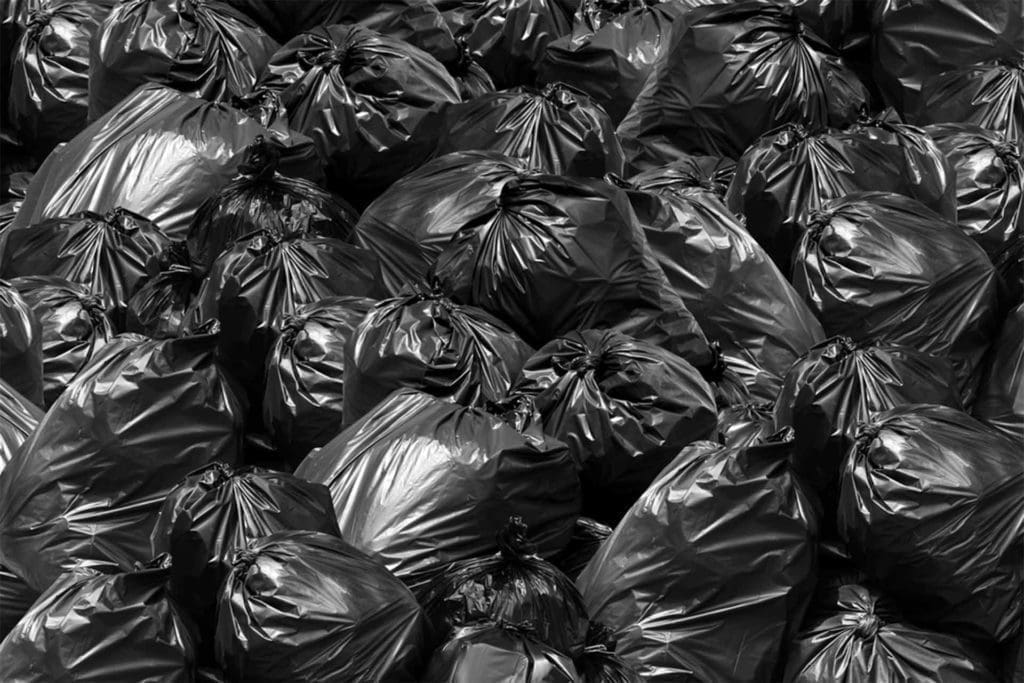 The Final Word

At Go Easy Rubbish Removal, we offer a reliable and cheap rubbish removal solution across Melbourne for the residential and corporate sectors. As the garbage crisis worsens, it is always best to find a cheap rubbish removal solution that is the right one for you. Just know, whether you are moving, gardening, renovating or just generally in need of a cleanout, get in contact with us for an exceptional same-day rubbish removal solution. Let us know what you need to be removed and we will show up in our truck and get to work.